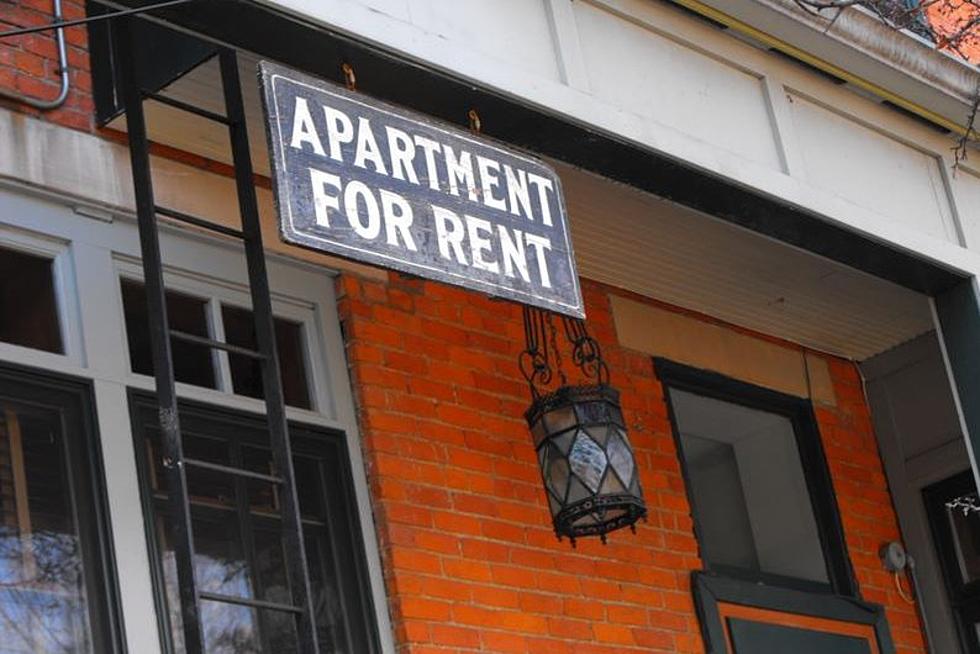 Read the new rent control ordinance the Montclair Township Council will consider Monday night
UNSPLASH
The Montclair Township Council is meeting on Monday, at 5:30 p.m. to consider a new rent control ordinance, drafted after negotiations between tenant advocates and landlords  and heading off a referendum on rent control that would have taken place in May.
The special meeting was originally scheduled for Friday, March 25 at 11:45 p.m. — a late-night session township officials said was scheduled to get a vote in under the wire before Friday ended, but giving enough time to advertise a meeting after the parties struck a deal on Wednesday, March 23. A group of landlords had filed a petition seeking to force a 2020 ordinance (which never went into effect, amid a legal dispute between the township and landlords) to a referendum — and if they didn't withdraw that petition by Friday, the township clerk would have been required to schedule the special election.
But as part of the negotiations, the landlords agreed to pull the petition, allowing more time for the Township Council to act — with plans to repeal the 2020 ordinance and introduce its replacement. The council will also vote on authorizing a settlement with the landlords, to end their legal dispute.
As of mid-day Monday, the new ordinance had not been posted to the township's website, though a brief agenda for the meeting had. Councilman Peter Yacobellis had posted a copy to his own website over the weekend, and Montclair Local has reposted that document below.
The council can't take a final vote on the new ordinance Monday night — ordinances require two votes — an introduction, and then a hearing, second reading and final vote at least 10 days later.
Key provisions in the new ordinance:
• It includes buildings with two or more units — not just those with four or more units, as in the 2020 law — so long as they're not owner-occupied. That expansion has prompted objections from some owners of two- and three-unit homes, who say their property values will be impacted and who didn't feel represented in the negotiations.
• It won't cover newer construction. New Jersey since 2008 has prohibited rent control on new buildings for 30 years after the date construction is completed or until after an initial mortgage is amortized, whichever comes first.
• A landlord will be allowed a one-time 6% increase for a property where rent hasn't gone up since May 1, 2020, and where no tenant is over the age of 65. After that, rent increases are limited to 4% annually, or 2.5% for seniors.
• The same limits apply to parking rentals provided in conjunction with apartment rentals (but not parking provided by third parties).
•  The new ordinance allows increases after vacancies with no percentage limits, but no more often than once every five years. The 2020 law would have limited rent increases after vacancies to 10%.
• There are exceptions for hardships incurred by property owners — when their expenses for a building exceed 65% of the gross income, when they conduct major capital improvements or when they add major additional services.
• It creates a rent control officer position. It additionally creates rent control board that would meet three times a year, to issue rent control rules compatible with the law, to provide information to tenants and landlords on compliance, to hold hearings on hardship exceptions and to hear appeals of the rent control officer's decisions. The board's decisions could be appealed the Essex County Superior Court.
Landlords in the Montclair Property Owners Association fought the township for nearly two years to get their 2020 petition recognized as valid, and had still been opposing a separate rent freeze authorized by the council every 90 days since early in the pandemic, citing the ongoing New Jersey state of emergency declaration for the authority to do so.
The landlords are dropping that matter, and have agreed to take 40% of the roughly $300,000 in legal fees they sought — with half of that amount going to a fund for tenants who have difficulty paying rent, according to representatives of the association
Read the ordinance below:
Rent control ordinance by Louis C. Hochman on Scribd