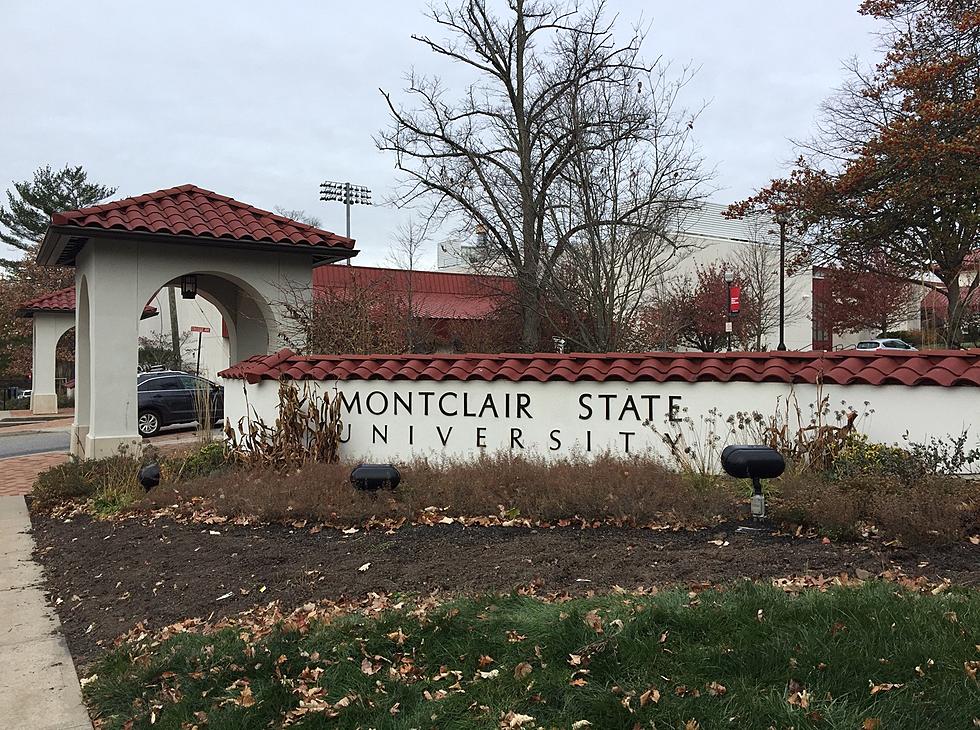 Red Hawk Fellows program helps former foster students navigate college
ERIN ROLL/STAFF Montclair State University. The school offers the Red Hawk Fellows program to assist students who have aged out of foster care, or who are in similar situations.
By ERIN ROLL
roll@montclairlocal.news
For some college students, campus life goes beyond the stress of class loads, studying, roommates and cafeteria food. For students who were raised in foster care, but have aged out, not only do they lack any family support, but they are also struggling with housing, food and everyday costs, sometimes working part-time or full-time jobs along with taking full class loads.
At Montclair State University, the Red Hawk Fellows program established in 2015, helps  students who do not have family support network,students who are emancipated from foster care or are homeless.
Jane is a senior majoring in psychology and minoring in public health and was in foster care from an early age. Her real name is being withheld due to privacy concerns. She heard about the Red Hawk Fellows program during her sophomore year, and enrolled.
One of the most difficult aspects of college is figuring out the financial aid system and the program has helped her navigate it.
"They really make themselves a resource, and they're really open to keeping the door open to students," she said of Durell Clark, the director of the student support services case manager  and Yolanda Alvarez, the university's associate dean of students.
There are currently 150 students, aged 18 to 24, enrolled in the program. The only prerequisite is that the student be on file with the university as an independent student, said Clark.
The Red Hawks have also started a wishlist on Amazon for students in the program to post what they need. Residents can go on and purchase an item for one of the students.
In New Jersey, as of August, there were 2,568 children and young adults living with a foster family, while 1,863 were in the care of relatives. There are 13,236 homeless children and teens in New Jersey. Some students are living in shelters for runaway youth after running away from home or being kicked out of their homes by their families.
On average, 20 percent of children and teens who have been in foster care go on to college. And of that number, about 10 percent graduate. However, a survey of 17 and 18-year-olds in foster care found that 84 percent of them wanted to go on to college, if they had the resources.
Foster care students going on to higher education are eligible for federal and state tuition grants, vouchers and waivers, depending on when they were living in foster care arrangements.
The New Jersey Foster Care Scholars program, offered through the New Jersey Department of Children and Families, assists approximately 400 students each year. The New Jersey Foster Care Scholars program provides scholarships to help students pay for certain expenses, including textbooks, transportation and room and board. But the system is challenging.
The average GPA for students in the Red Hawks program is 2.9, said Alvarez. "It's impressive considering all of the challenges the students have to overcome," she said.
Red Hawk Fellows provides students with services such as one-to-one mentoring, academic advising, career coaching, financial aid counseling and offers counseling and psychological services.
They also plan trips and excursions to cultural events like concerts, and even theme parks. A recent trip to Six Flags Great Adventure was for some their first time in a theme park. "That was an eye-opener [for us]," Clark recalled, on realizing how many students in the program had not had experiences that others might take for granted.
The biggest challenge for students is finding housing, especially when the university is closed for summer and holiday breaks. The university works with students to find year-round accommodations, but the students must have a part-time job. University officials also assist in job placement. And over breaks students can attend professional development workshops.
Besides workshops on practical topics such as financial aid, job hunting and housing, the Red Hawk Fellows program offers morale-boosting events like special luncheons and raffles. On one occasion, she recalled, there was a raffle to win a laptop, and the winning student happened to be in need of a laptop.
Jane is planning to attend graduate school, with the intention of studying higher education and student affairs. "And I'd say the Red Hawk Fellows program was really instrumental in doing that," she said. The program inspired her to seek a career path where she could work with students in a similar situation and help them succeed, she said.