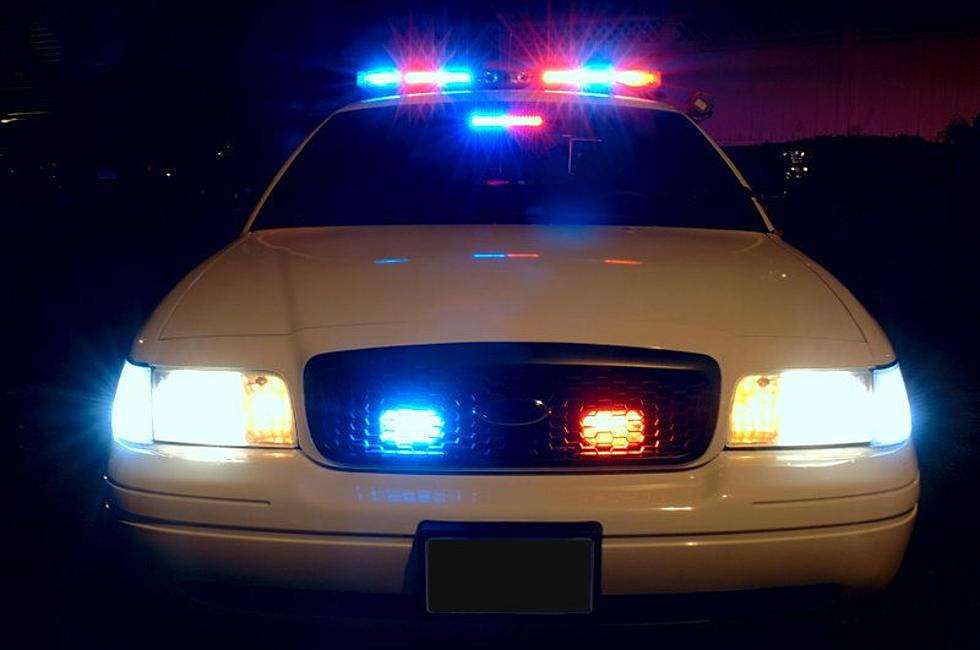 Police reform vs. police defunding in Montclair
Courtesy Carolina K. Smith While some are calling for police reform, others say reform is not enough and that police are not the only answer to residents' needs.
BY JAIMIE JULIA WINTERS
winters@montclairlocal.news
The movement calling for police reform, social justice and the defunding of police departments has come to the progressive town of Montclair in the wake of the killing of George Floyd.
While some are calling on police reform to include increased bias and use-of-force training, more stringent hiring practices and increased transparency, others say reform is not enough, and that police are not the only answer to residents' needs. 
What is meant by "defunding" is actually a push to reallocate some police department funds to health and social services teams who are experts in their fields to respond to abuse cases, mental health calls and alcohol- or drug-related cases, and to pay for restorative justice programs.
Over the past week, Essex County law enforcement leaders held a forum on use of force by police and policing procedures overall, while Montclair community leaders met with residents on Sunday to discuss redirecting funds away from law enforcement. The meetings come after a wave of protests over the last month in Montclair and throughout the country calling for reform. Recently, Montclair Citizens for Equality and Fair Policing and the For the Peoples Foundation delivered a nine-point police reform resolution to the township's police and council that includes calls for mandatory body cameras for police, a civilian review board and a police de-escalation and decompression program.
On Sunday afternoon, social advocacy groups including Pressman Social Action, Montclair Beyond Policing and the Social Justice Coalition of the Unitarian Universalist Congregation at Montclair presented to 450 attendees ideas on defunding the Montclair Police Department or diverting funds to build alternatives that will keep communities safe. 
Mayor Sean Spiller, who attended the town hall, said that the use of other teams and departments such as Health and Human Services might work, but that scheduling for round-the-clock response could be an issue.
Gabriel Slon of Pressman Social Action said, "Many of us pride ourselves on being progressive, diverse and in a vain sense 'better,' and I too have had strong pride in our town as being a safe haven from racism and discrimination. We call it our bubble."
The program, run by Bnai Keshet in partnership with Temple Ner Tamid, is named for Ner Tamid member Fred Pressman, who died April 30. The group has been working on the issue of racial inequality in Montclair.
Since May, college senior Slon and Montclair High School students Caleb Levine and Sehaye Luks have been digging through town budgets, police use-of-force reports, academic papers and news reports, and "we've found a lot of evidence that is contrary to our claims of progressiveness," Slon said.
THE BIGGEST SLICE
The Montclair Police Department received a little over $16 million this year, accounting for 17.5 percent of the town budget, and the largest individual share, according to the budget. The police department is budgeted for 112 officers, 60 crossing guards, 16 dispatchers and seven administrative staffers. 
Of that budget, 96 percent is for salaries, with Montclairians spending $414 per resident per year funding their Police Department. The township's Health and Human Services Department, in comparison, was budgeted for $1.8 million, just over 2 percent of the total municipal budget, amounting to $48.50 per resident, according to Slon and Livine's research. 
From 2011 to 2020 Montclair's per capita police spending increased by just over 9 percent; Slon compared that unfavorably with neighboring West Orange, which decreased its per capita police spending by 10 percent during that time.
"We should require our police force to shrink just to be aligned with some of our neighbors," he said.
Lily Cui of Beyond Policing said the municipal budget reflects that Montclair prioritizes the police above any other department. 
"The Nixon, Reagan and Clinton eras saw the massive withdrawal of state funding from education, housing, health care, food access and other public programs," Cui said. "This 'organized abandonment,' as Dr. Ruth Wilson Gilmore calls it, was then used to justify an explosion of police intervention into school discipline, homelessness, mental health and substance use crises, and other social problems connected to structural racism and poverty. 
"In short, we have spent the last half-century divesting from communities and investing in police." 
Cui pointed to recent incidents of white people calling the police on Black people for doing everyday things such as bird-watching in Central Park, and the recent incident in Montclair where a white woman called the police on her Black neighbors after a dispute over whether they had proper permits to build a patio. 
"These individual racist acts express exactly what our budgets already proclaim: that Black community members don't deserve safety, stability and access to public spaces and common goods, they deserve to be policed," Cui said. "Our own Black community members have heard this message loud and clear."
In a survey by Beyond Policing, Black residents of Montclair have been sharing their accounts on social media of being stopped or arrested on trivial or no grounds in their schools, in parks, in their homes and while driving.
"The very people who most need safety feel that they cannot call the police because they know this would only make the situation worse or threaten their lives," said Maya Jenkins of Beyond Policing.
WHO'S GETTING TICKETED?
According to Slon's research, police spend much of their time on traffic patrols, and in 2019, the town took in about $2.5 million from fines and costs collected in municipal court.
Although the MPD was not able to provide the group with the demographics of who gets pulled over in Montclair, Slon pointed to the Stanford Open Policing Project, which has analyzed over 10 million traffic stops across the country since 2015, finding that Black and brown people are disproportionately stopped and ticketed.
"A $200 ticket can mean very different things to someone living in the Fourth Ward versus someone living in the First Ward," Slon said. "It is more likely than not our Black and brown constituents are shouldering the brunt of this $2.5 million dollar bill. We think it would be worthwhile for the town to look into this more concretely."
Some towns have hired unarmed police for traffic control, which has sometimes been met with controversy. Berkeley, Calif., recently announced a plan to reduce its police budget by transferring traffic enforcement responsibilities to unarmed non-police employees. 
USE OF FORCE
Although some use-of-force or restraining methods are a part of policing when subduing suspects, communities across the nation, including Montclair, are questioning their relations with law enforcement and how far is too far when it comes to the use of force. 
A report compiled by NJ Advance Media using data collected from local police departments on use of force, published late last year, revealed that MPD use of force among its 103 officers had dropped considerably between 2012 and 2016, the most recent year statistics were available. In 2012, 30 use-of-force reports were taken; in 2013, 27; in 2014, 29; in 2015, 48; and in 2016 the number dropped to 9. 
Over five years, 70 officers used force, with those officers averaging 2.3 incidents. In New Jersey, a system of tracking use-of-force trends is not required; such tracking could potentially flag problematic officers for review. 
Based on arrest reports, Black persons are 15 percent more likely to have force used on them than white persons, according to the 2012-16 data. Of the officers who used force, 70.6 percent were white, while 19 percent were black. 
Police reported that in 93 percent of the incidents, a compliance hold was used, in which the suspect's arms are held behind him; in 27 percent of the incidents officers used their fists. Use of batons or pepper spray was at about 2 percent; there was no reported use of firearms in such incidents during the time period.
Resisting arrest was the most common reason officers used force; an attack from a suspect was the next most common reason. When force was used, 18.8 percent of the suspects were injured, according to the report.
Slon said that according to data collected by Force Report NJ, between 2012 and 2016, based on population, Black people in Montclair were 490 percent more likely to have force used on them than their white counterparts. 
"These figures have been repudiated by the MPD, who say that this number is exaggerated because every time a force incident happens, every officer involved has to file a report, and thus they are getting bad publicity for filing the paperwork diligently," Slon said.
The group, after accounting for duplicates in use-of-force reports filed between 2017 and now, found that Black residents of Montclair are about 300 percent more likely to have force used on them than white people, according to Slon.
At the Essex County town hall on Sunday, Assistant Essex County Prosecutor Alex Albu pointed to the professional standards created by the Attorney General's Office that require an officer to intercede when excessive force is used and then to be truthful in reporting it. 
An officer may use physical force, the policy states, when the officer reasonably believes it is immediately necessary at the time: to overcome resistance directed at the officer or others; to protect the officer, or a third party, from unlawful force; to protect property, or to make an arrest.
In June, MPD Capt. David O'Dowd said that Montclair's policy since 2005 advises police on positional asphyxiation situations, such as when suspects are on their stomach or back, and advises them to not put weight, as with a knee, on a person's back for any prolonged period of time.
All officers are to undergo semi-annual training on the lawful and appropriate use of force and deadly force, O'Dowd said. They are required to file reports whenever force is used, whether excessive or not, detailing what force was used and on what part of the body. Those reports go through a departmental review. If excessive force is found, the county prosecutor is notified and then does a review.
MENTAL HEALTH RESPONSE
Slon's research revealed that one-third of use-of-force incidents were in response to a mental health episode, and of these mental health-related uses of force, 78 percent of victims were Black. Types of incidents included suicidal persons, emotionally disturbed persons or psychological crises.
According to the Treatment Advocacy Center, someone with untreated mental illness is 16 times more likely to be killed by the police, and one in four fatal police shootings involve someone with severe mental illness.
Levine pointed to a program created 30 years ago in Eugene, Ore., in which unarmed medics and crisis workers, rather than police officers, are sent on calls involving substance abuse, mental illness and homelessness. 
"These professionals are specifically trained to deal with these situations, and this past year in Eugene, these teams responded to one in five 911 calls," Levine said. "We need a radical shift in our town's policing policies, ideally toward something similar to Eugene's program."
Councilman David Cummings said that the process would not happen overnight.
"No one is afraid of the conversation. We want it to be equitable and work well for Montclair," Cummings said.
WHAT'S NEXT FOR PROCEDURES
Essex County law enforcement officials said that policing is going through an evolution from having a "watchdog" mentality to being a part of the community.
Albu said that the county is taking a more proactive role in monitoring use-of-force reports even if it is determined a crime has not been committed. 
In June, Attorney General Gurbir Grewal announced that the state by year's end will launch a statewide database of police use of force. After two decades, the state is also updating its police use-of-force policy.
Within the next year, every police department will be required to be equipped with body cams, according to law enforcement officials in Essex County, which distributes forfeiture funds for the purchase of cameras.  
Although every Montclair police vehicle has been equipped since 2005 with a camera that must be utilized during traffic stops, officers in Montclair do not wear body cameras. MPD Chief Todd Conforti pointed to the cost of the storage, maintenance and producing video footage as prohibitive.
The county is also lobbying for more than twice-yearly training.
Albu said that only with community trust and witnesses willing to come forward are police able to catch and prosecute the "bad guys."
When it comes to new applicants, Conforti said that Montclair looks to hire candidates who reflect the town's diversity and who already have residential status. 
WHAT DEFUNDING COULD LOOK LIKE
The presenters agreed that defunding is a process and there's no set strategy or series of boxes that can be checked off to get there. 
"It's an ongoing process to move funding and resources away from policing and towards services that keep our Black and brown residents healthy and safe," said Ella McDonald, of Beyond Policing. 
Johanna Foster of the UUC of Montclair's Social Justice Coalition said the process starts with examining the town's policing budget more closely, "and with an eye on how we might reduce the need for law enforcement intervention on the back end by building up our investments in community and social services on the front end."