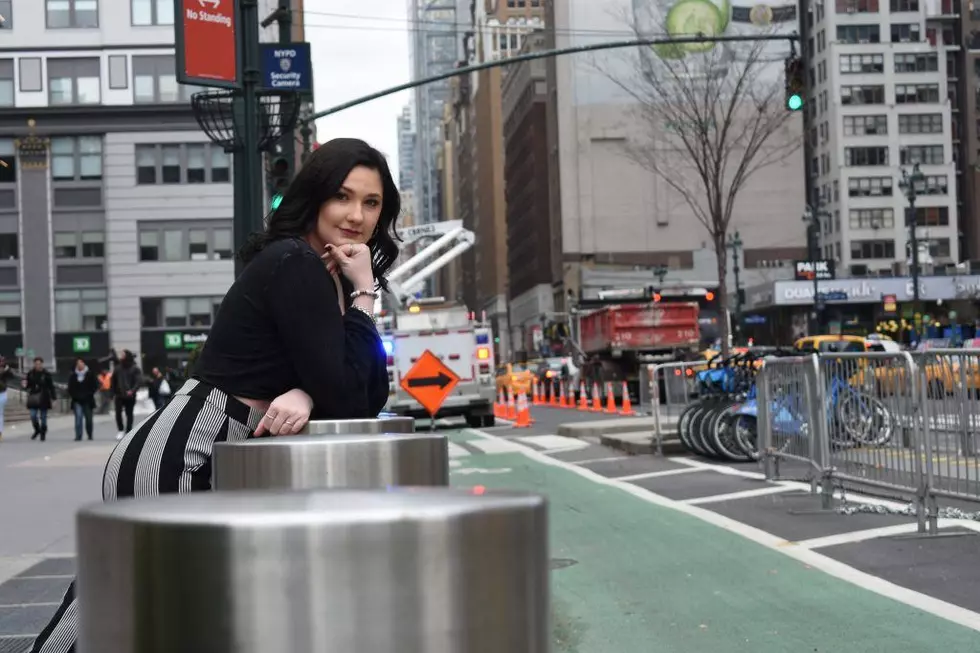 Music: songs that embrace the future
Meredith Fay sings about empowerment. COURTESY MEREDITH FAY
By GWEN OREL
orel@montclairlocal.news
Sometimes you have to deal with the past in order to move into the future.
For Meredith Fay, 2019 is the year she'll move forward with life, with or without love.
The Montclair State University senior examines a failed relationship in her new EP, "Lessons Learned." Through the six songs she realizes her most important relationship is with herself.
Of course, pop music, as Tony Soprano once famously told his son Anthony, is built around unhappy love.
What's different about "Lessons Learned" is that while some of the songs are addressed to her ex, some are addressed to herself, and to anyone who's been left.
You can say you're broken, but you're just bruised.
So you can take your time.
Time will go by, and I'll be just fine.
The sound of the CD is unusual: Fay's singing lilts over dreamy synthesizers.
"I knew I wanted to do something different," Fay said. She had released some songs on Soundcloud in high school in Manasquan, using guitars and pianos. For this EP, her first commercial venture, she knew she wanted a different sound.
"I love the way the synthesizer makes me feel," she said. "I also wanted beats to be present in the track. Those synth sounds make me picture what the song is about."
The EP can be found on Apple, YouTube and other streaming services, and Fay hopes to be able to perform locally.
Some of the songs include laughter and spoken words: not as one might imagine inspired by Fay's admiration for rap, but happy accidents. "They are outtakes from when we recorded," she said with a laugh. "They were very candid, me talking. They were never meant to be in there when going in, then they seemed like they fit."
In the song "Should've Known Better," Fay can be heard saying, "Even though I'm mad and I'm angry… I still want you to reach your dreams."
"When I heard it, I thought 'that has to be in there.' It's me talking to a person who's hurt me, while the chorus is talking to a person I love."
It's an extremely generous attitude, considering what had actually happened to her.
________________________________________________________________________
READ: THE PORCHISTAS MAKE MUSIC OUT OF COMMUNITY
READ: LUCY KAPLANSKY HAS STREET CRED AT THE OUTPOST
________________________________________________________________________
Her boyfriend of two years broke up with her while she was recovering from a painful surgery. "He cheated over spring break, and got a new girlfriend a month later. I literally still had the lumpectomy bra on and a trolley backpack," she said.
While at first her boyfriend was remorseful, it wasn't long before he said he was done. "In the end it was very cold," Fay said. "He said, 'I did what I did, I'm moving on and you should too.' There was never a forgiveness moment. I thought I knew this person. It was night and day. I didn't know who this person was. He was not who I had come to love."
But it was that unhappiness that sent her to the piano. "There's something that strikes in me when something is painful. It provoked me to write all this music."
And now Fay is on a female empowerment road.
In her song "Better Off Now" she includes the lyrics,
I thought I was nothing without you
Learned I'm everything without you
"When I'm in a relationship, I heavily rely on that person. When I lose it, 'Damn, what am I?' "Coming out of it, I learned that I'm my biggest supporter.
"I'm the person who won't let myself down."