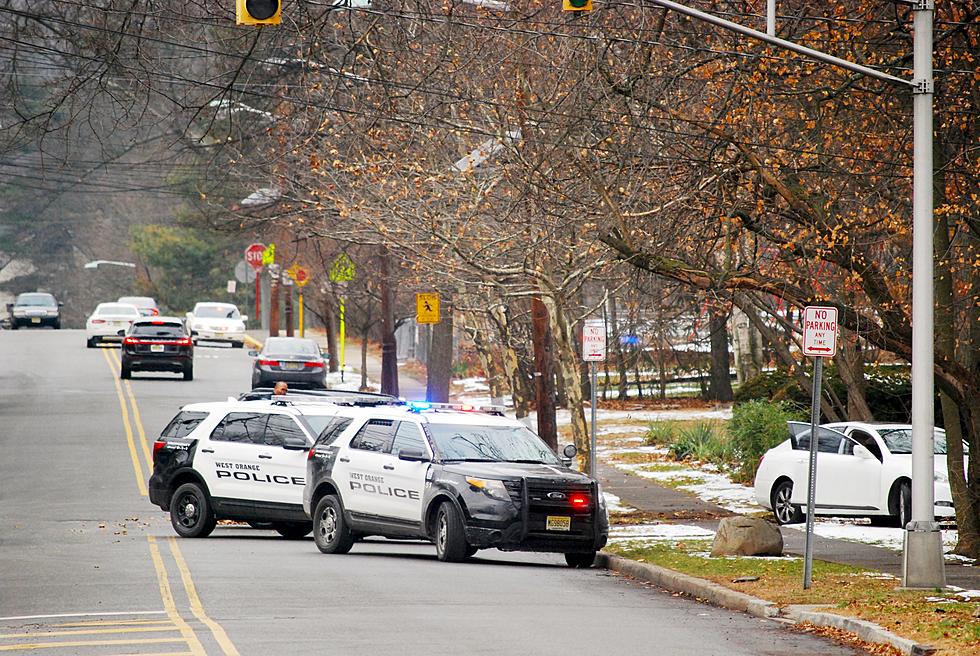 Rethinking the police blotter (Welcome to Montclair)
West Orange and Montclair police block off Cedar Avenue in 2017. DEBOAH ANN TRIPOLDI/FILE PHOTO
By KIRSTEN D. LEVINGSTON
For Montclair Local
Each week, page three of the Montclair Local, the "Municipal" page, highlights information of broad community interest. Recent property sales appear on the page, reflecting astronomical purchase prices that explain why every other yard on my block has a "For sale" sign. There's a "municipal calendar" with meeting dates for our town's governance bodies, like the Housing Commission and Planning Board, venues where the fireworks fly year-round with issues like the rent freeze and development of Lackawanna Plaza.
Space is also set aside for the "police blotter," a recitation of allegations and incidents written by the Montclair Police Department and published by local papers. Overwhelmingly, the blotter includes relatively minor allegations, usually involving property theft or damage — computers taken from unlocked cars, packages removed from people's porches, and stolen bikes and cars. The blotter listings often fall into categories like burglary, theft, shoplifting and, less often, arrests and DUIs.
A bunch of blots point out tactical mistakes made by the people reporting the alleged crime:
"A Jerome Place resident told police that her 2009 Honda CRV had been stolen from her driveway during the overnight hours. The vehicle had been left unlocked with a spare key inside." (April 1)

"A man reported that he left his 2013 Honda Civic running in the parking lot of 7-11 on Bloomfield Avenue. When he returned, the vehicle was missing. It was later recovered, parked and unoccupied, in Bloomfield." (July 1)
Several of the bike-theft blots suggest that Montclairians like their bikes expensive and colorful:
"A man reported his Trek Roscoe six-speed mountain bike with a red frame was stolen from Glenfield Park. The bicycle was valued at $1,300." (June 17)

"A complainant reported that a bicycle, described as a black, 26-inch BMX with 'WORMO FEVER' written in hot pink on the side rail was stolen from the parking garage of an apartment complex on Pine Street. The bike was valued at $1,200." (June 24)
Recent entries hint that shoe theft may be trending:
The theft of a man's shoes led to a foot chase down Bloomfield Avenue, police said. … The shoe owner chased the man and was able to grab the shoes and box, retrieving his belongings." (May 13)

Two pairs of shoes valued at $500 were shoplifted from a Montclair store, police said. … The shoes were a pair of yellow 'What The' Jordans, size 10.5, and a beige pair of Adidas Yeezy 380s, size 7.5. The man was last seen westbound on Bloomfield Avenue on foot."  (May 20)
As someone who has lost a bike, cellphone and wallet to theft while living in other cities, I know it's a big deal when someone steals or damages your stuff. Such losses are certainly significant for the people experiencing them, but they don't necessarily raise broader community safety concerns worthy of weekly attention in the local paper. Nor is it clear what readers are supposed to do with the police blotter information once they have it. 
I have a confession. If I'm supposed to be acting as a neighborhood Nancy Drew solving the mystery of the pinched Air Jordans, I'm falling down on the job.
Here's a thought: What if we revolutionized the "blotter" concept? Instead of turning over page three to the Montclair Police Department, other forces in our community could blot about what matters to them. There could be a "mitzvah blotter" where churches, temples and synagogues report on their members' good deeds, replacing allegations of crime with testimonials of kindness. 
For a more dramatic spin, there could be a "Realtor blotter" where agents spill the beans on their clients' bad behavior. For instance, I've heard hard-bargaining sellers are refusing to remediate even serious home conditions, like termites — talk about a crime!
There's always the kid angle. What if fifth graders had the space to share what they are learning from their teachers, and vice versa? Surely their lists would be at least as edifying as a report on the umpteenth bike lock that failed to prevent theft.
Opening the blotter space to a variety of community priorities and voices would democratize the municipal page, which seems fitting.
Kirsten D. Levingston moved to Montclair in 2008. She works in the city and writes on the side. In "Welcome to Montclair" she explores the quirks of this special town. Her work has appeared in The New York Times, Huffington Post and Baristanet. An essay of hers appears in "Of Courtiers and Princes: Stories of Lower Court Clerks and Their Judges."