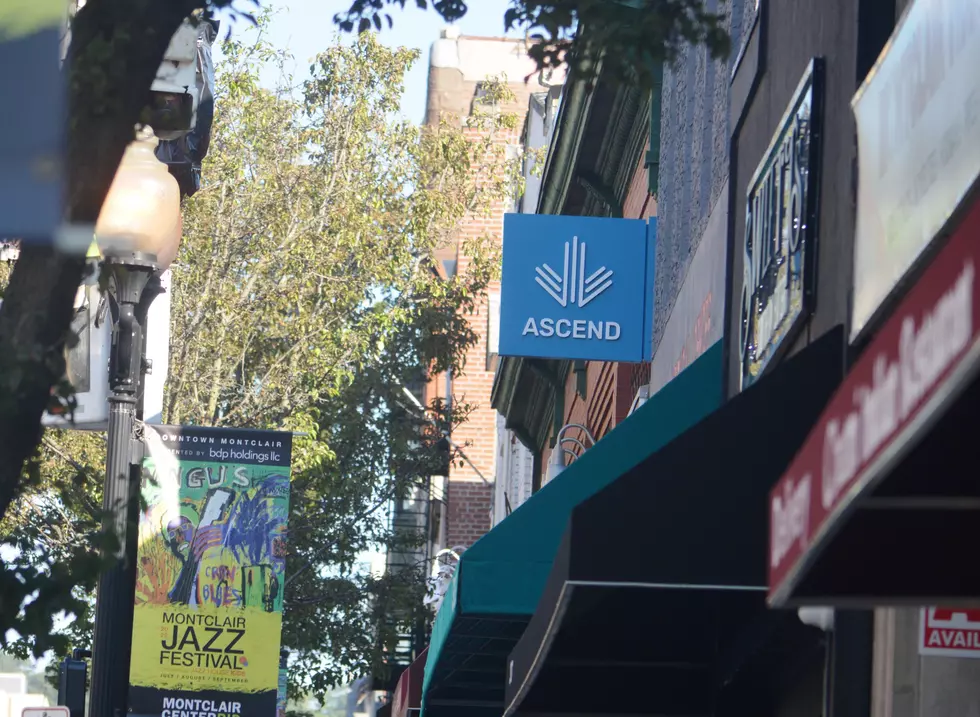 Sales of recreational marijuana begin in Montclair with little fanfare
(EDWARD KENSIK/STAFF)
The sale of marijuana for recreational use finally arrived in Montclair on Friday, Aug. 19, with streamlined efficiency, a steady if not overwhelming flow of business and with none of the ballyhoo that months of debate may have foreshadowed.
At a stained wood reception desk, tapping at any of four touch screens, customers at the Ascend cannabis shop on Bloomfield Avenue made their selections. Some breezed through the process. Others depended on the ready guidance of a crew of "dispensary associates" who posed their questions gently.
"What is your preferred method of consumption? Is it for daytime or night? Are you looking for something to help with anxiety? Do you want something that is anti-inflammatory."
It all seemed normal, just an extension of Ascend's standing business that had long been confined in Montclair to the selling of marijuana for medical reasons. But the transition, which officially began at 10 a.m., was long in the making. On Tuesday, Aug. 16, punctuating a summer of crisscrossing accusations and acrimony between town officials and Ascend, and four months after the state saw its first legalized sale of recreational marijuana, the Township Council voted to allow the company to move ahead.
"Oh yeah, this is great," said one man as he left the store, adding a down note that he was "annoyed" it had taken the town so long to turn the idea into reality. The council also voted to allow for two more businesses to sell recreational marijuana (euphemistically called "adult use" in the trade). The competition for those spots is fierce, a town official said.
The day marked a milestone for Ascend as well, coming at a time when 19 states and the District of Columbia have legalized recreational sales. Last week Ascend opened a Fort Lee store to go along with its outlet in Rochelle Park.
It is easy to see how the medicinal part of the business translates into the recreational side. Among dozens of options, the touch screen menu gave customers a choice between Blueberry Select Bites, Strawberry Peach Lozenges and a Watermelon Zkittles vaporizer.
The Ice Cream Cake concentrate was described in a blurb as having "calming effects that help with pain, sleep, and anxiety" for medical marijuana patients and all consumers. "Ice Cream Cake weed," prospective buyers read, "is ideal for nighttime use when you have nothing important to do except watch TV and fall asleep."
Most people leaving the store declined to discuss their experiences. No one agreed to be identified, and some came out the door almost furtively as if on lookout for something.
Tom Donaghue was watching this play out from the sidewalk and offered his interpretation — that the older the customer, the more skittish they are, some even giving aliases at the front desk and paying in cash. Many, he said, may not have tried marijuana for many years.
Donaghue's perspective comes with an intriguing title. He represents marijuana dispensary workers as the director of the Cannabis Division of the United Food and Commercial Workers Union Local 360 of the AFL-CIO.
"Some people are acting like they just bought on the corner, as if it's another time or they're afraid their boss will find out," he said. "There's no reason for people to be anxious about it. When it becomes normalized, it will feel different."
Even in anonymity, a few customers enthusiastically endorsed the change at Ascend. With a friend nodding in agreement, a woman sounded like a walking advertisement, practically bounding into the shop to pick up her order.
"I never used marijuana in my whole life, and I was against this," she said with a broad smile, now overjoyed that recreational sales had come to Montclair. "This has changed my life. It's not for the high. For the first time in my life, I am sleeping well. I am sleeping like a baby."