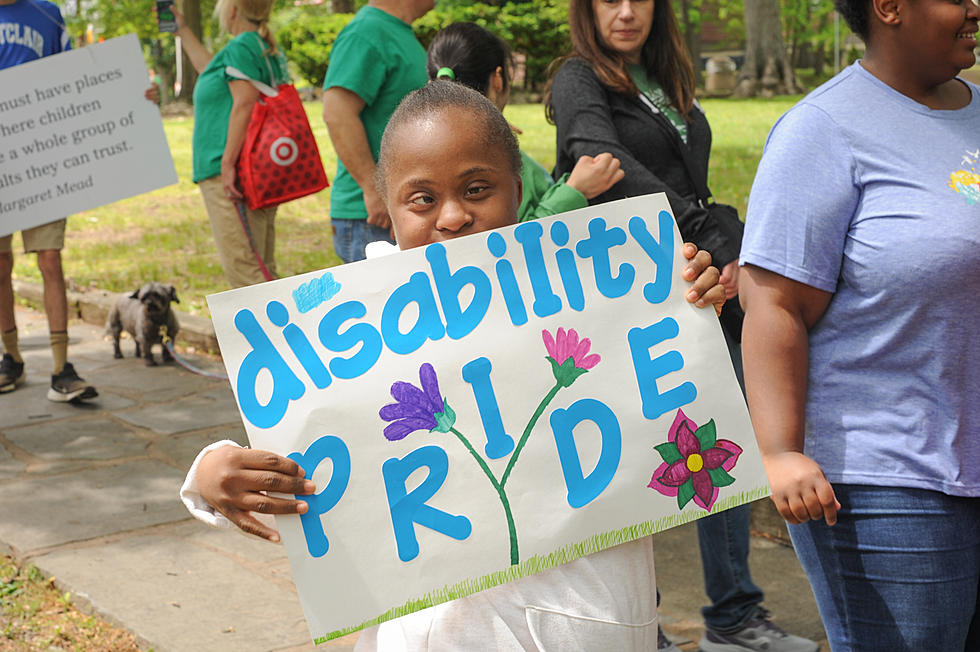 Scenes from Montclair's 3rd Annual Disability Pride Parade and Rally
Marie Gourdet during the march to Rand Park at the Disability Pride Parade on Sunday, May 21. (CASSIDY SHAPIRO/FOR MONTCLAIR LOCAL)
Hundreds of people showed up on Sunday, May 21, to celebrate the community of people with disabilities in Montclair in the Third Annual Montclair Disability Pride Parade and Rally, sponsored by the Montclair Friday Group (a parents support and social action group for parents and caregivers of children with disabilities); the Montclair State University Disability Caucus; and the People with Disabilities Advisory Committee to the Township of Montclair.
Guest speakers included, among many other local residents and MSU students, Steve Way (from the hit Hulu show "Ramy"), a 32-year-old actor, comedian, writer and speaker. He was born with muscular dystrophy and is an advocate for disability rights. 
The parade also featured Patrice Jetter, longtime Montclair crossing guard, Special Olympics competitor and disability rights activist. Jetter is engaged in activism combating the injustice of marriage inequality for people with disabilities who lose their benefits from the government if they choose to be legally married.
Other speakers spoke about ableism and the need to make buildings wheelchair accessible, the need to shift how we view disability, and the need for inclusivity in schools and all settings in the community.