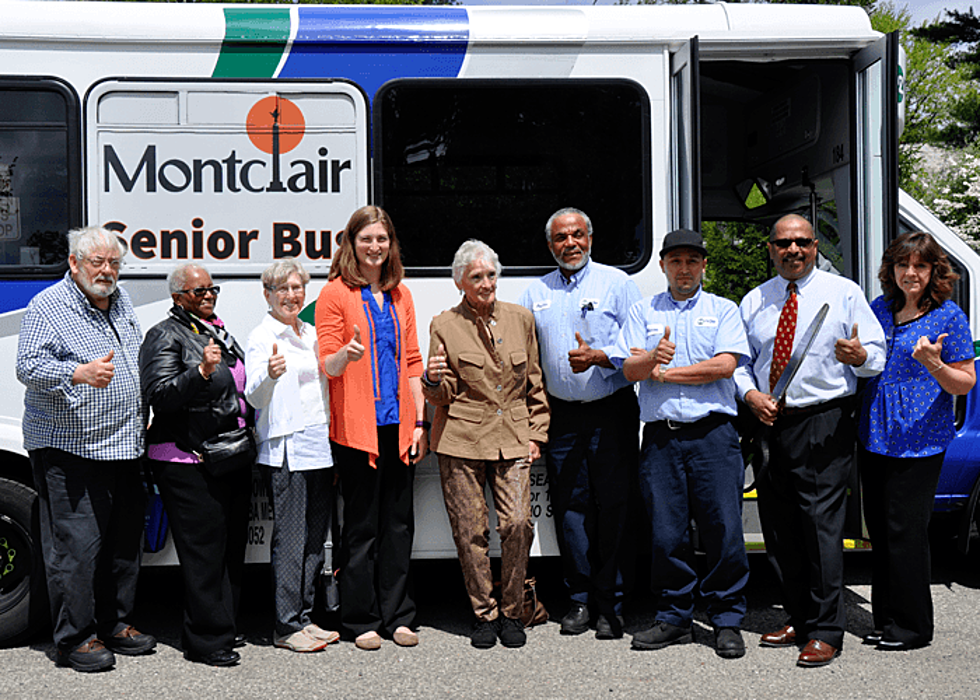 Senior Citizens Advisory Committee marks 30 years of advocating for seniors
PHOTO COURTESY SCAC The senior bus is one of several initiatives encouraged by the Senior Citizens Advisory Committee. SCAC is celebrating its 30th anniversary this year.
By ERIN ROLL
roll@montclairlocal.news
The township established a Senior Citizen Advisory Committee (SCAC) in 1989 to be a pipeline of information between the township and seniors.
The committee has accomplished a great deal in recent years, including getting Montclair certified as an age-friendly community by AARP; overhauling the Edgemont Park House - formerly a shelter for ice skaters in the winter - into a senior center; providing seniors with transportation options such as shuttle buses and taxi services; and offering ways to remain involved in the community and cultural activities. But much more remains to be done, said Ann Leppel, SCAC's current chair involved SCAC since 2013.
In 2009, Montclair's Office on Aging fell victim to budget cuts, which meant SCAC had to take on an increased role.
One of SCAC's biggest accomplishments is establishing the Montclair Institute for Lifelong Learning (MILL), with the assistance of Partners for Health and the Montclair Public Library. MILL provides a series of classes and cultural activities, such as art, yoga, local history, and current events, free of charge, for seniors.
Sharron Allen discovered a hidden talent for art, a subject she hadn't liked in school, through MILL's art classes. "I'm like, I can't believe this is me." Allen's art was included in the Faces of Aging town-wide art project earlier this year.
Allen also pointed to the 45-minute "Move and Groove" events at Edgemont Park House as a favorite, and she also enjoyed a recent class on women's history by the Montclair History Center.
"It's a lifesaver for many of us, as far as socializing, and learning new skills," Allen said of MILL. It also helps that the classes are free of charge. "A lot of us are on annuities or fixed incomes, and that's a blessing," she said.
For seniors who can't attend in person, some of the classes are live-streamed.
"One of the major issues with seniors is the isolation, as they have trouble getting out of their homes," Leppel said.
For the past 10 years, SCAC has presented Seniorama, a day of themed panel talks and vendor booths. This year's theme is Universal Design: housing and architectural features, like widened doorways and walk-in showers that can accommodate people with mobility issues.
After Anita Geffinger, SCAC's liaison to the pedestrian safety committee, was struck and injured in Watchung Plaza this summer, SCAC officials decided to take on pedestrian safety issues, said Leppel, noting that it is an area where SCAC's concerns intersect with those at the school level.
SCAC is also lobbying for a larger space to use as a senior center. The Edgemont Park House is not large enough to house all of the activities that SCAC wishes to hold there.
Unlike other towns, Montclair has no open land where a new senior center can be built. The only option will be to find an existing building that can be repurposed. Leppel said SCAC has been researching some existing buildings that might work, but nothing has been officially decided upon.