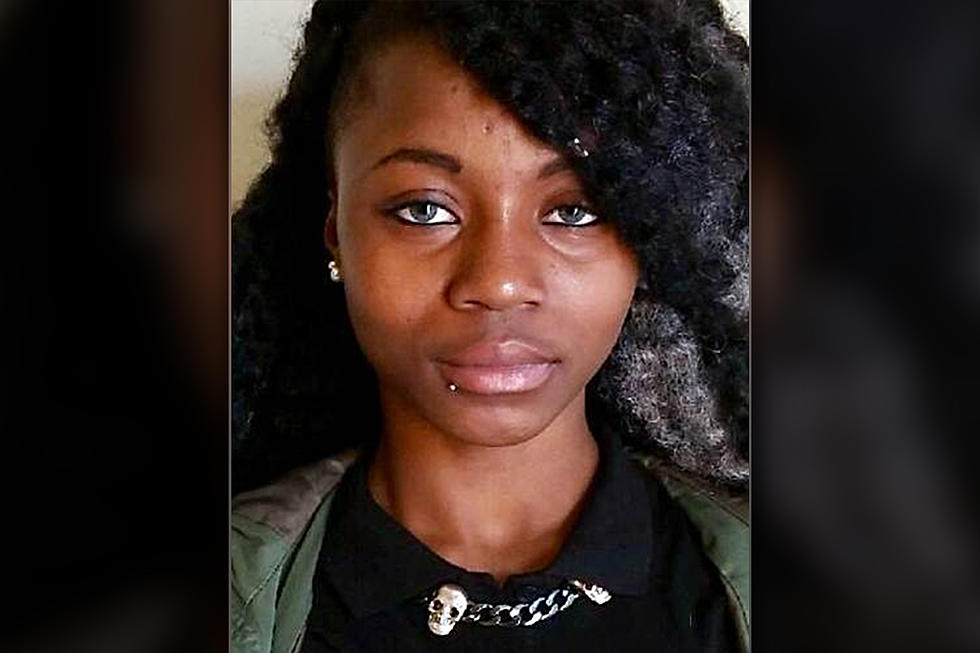 Serial killer Khalil Wheeler-Weaver charged with a fourth murder
Mawa Doumbia (National Center for Missing and Exploited Children)
Khalil Wheeler-Weaver — the man convicted of using dating apps to lure and kill three women, including a college student from Montclair — has been charged with a fourth murder.
He was charged last week with the 2016 murder of 15-year-old Mawa Doumbia of Newark.
He'd previously been convicted in 2019 of the other killings — of Sarah Butler, 20, Robin West, 19, and Joanne Brown, 33 — and was sentenced in Ooctober to 160 years in prison.
Doumbia's father and sister last saw her leaving their home on the evening of Oct. 7, 2016, according to the Essex County Prosecutor's Office. Family members reported her missing, but authorities couldn't find her at the time.
In April of 2019, authorities investigated the discovery of decomposing remains at a carriage house in Orange, the prosecutor's office said. An autopsy found the person had been killed by ligature strangulation, it said.
In November of last year, the remains were identified as Doumbia's, the prosecutor's office said.
"Following an investigation involving extensive digital evidence, it was determined that on Oct. 7, 2016, Wheeler-Weaver met the young girl online and solicited her to meet him in person for sex," the prosecutor's office wrote in an announcement last week. "It is alleged that he traveled to the area of her residence then to the murder scene where he strangled her to death and left her remains concealed within the vacant building."
It didn't specify what the digital evidence involved.
The pattern is similar to the killings for which Wheeler-Weaver has already been convicted — all in the fall of 2016. He contacted his victims online, then killed them after meeting up.
In late 2019, a jury took less than three hours to convict Wheeler-Weaver of three counts of murder in Butler's, West's and Brown's deaths, the prosecutor's office said at the time. 
Wheeler-Weaver was also convicted of kidnapping and aggravated sexual assault, desecration of human remains, aggravated arson and the attempted murder of a 34-year-old woman, Tiffany Taylor, who survived his attack.
Under the No Early Release Act, Wheeler-Weaver must serve 145 years of his 160-year sentence before he is eligible for parole.
Butler, a Montclair resident who was attending Jersey City University, was murdered on Nov. 22, 2016, the day before Thanksgiving, authorities have said. Her body was found in Eagle Rock Reservation in West Orange on Dec. 1, 2016.
Brown, of Newark, was murdered on Oct.  22, 2016. Her body was found in a vacant home in Orange on Dec. 5, 2016. West, a native of Philadelphia who was living in Union Township, was murdered on Sept. 1, 2016 in Orange. Wheeler-Weaver set fire to her body and then torched the vacant home, prosecutors say.
Just days before Butler's death, Wheeler-Weaver had used his phone to search for information on date-rape drugs, NorthJersey.com reported in 2019, citing testimony and evidence presented in his trial. He then sent a text message to Butler, offering her $500 for sex, the report says.
She replied, according to the report: "Wow. You're not a serial killer, right?"
At the trial, prosecutors described how Wheeler-Weaver sought out information on creating drugs to knock people unconscious, using household cleaners to make poisons, and deleting evidence of his online searches, according to multiple reports.
A GoFundMe campaign formed in December 2016 to support Butler's family recounts how for two weeks, friends, family and community members searched in and around Montclair for Butler.
"We have lost a beloved member of our family and there are no words for the pain and sorrow that we feel," organizer Elaine Wynn wrote. "Sarah was a happy, caring and kind young lady who was adored by her family and friends. A freshman in college, Sarah loved to dance and was a lifeguard for the YMCA. Sarah shined a light on this world that we will never be able to replicate or replace."
The prosecutor's office had credited friends of Butler for helping catch Wheeler-Weaver, the Associated Press reports. The friends set up a fake social media account, lured Wheeler-Weaver to a meeting in Montclair and notified law enforcement, it says.