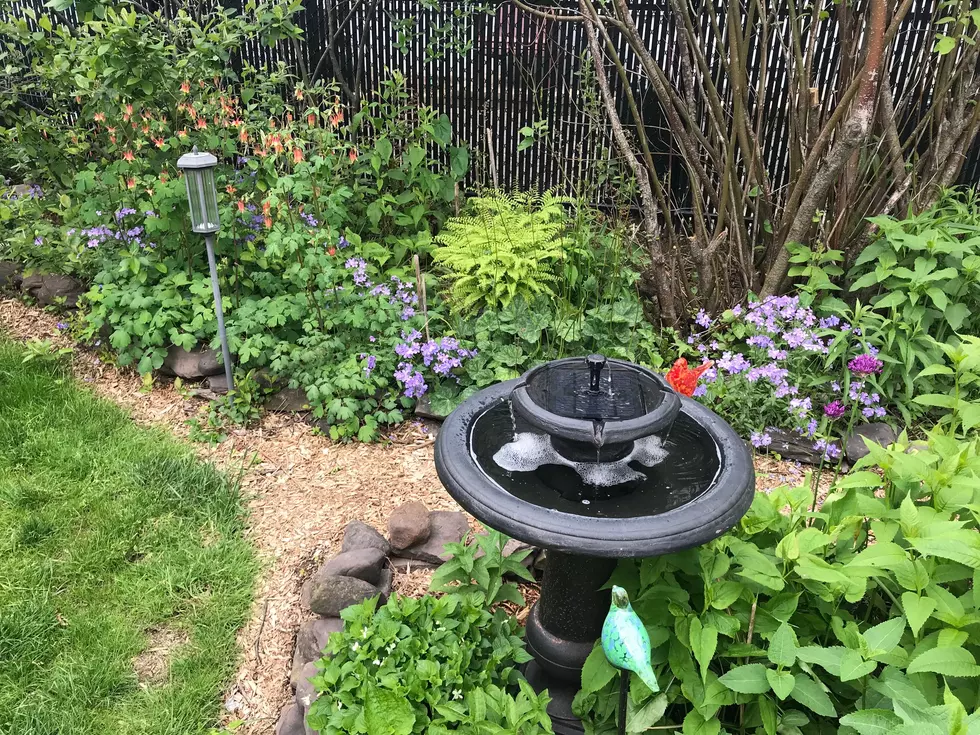 Shop local plant sales to grow a native garden in Montclair
A native garden.
COURTESY JOSE GERMAN-GOMEZ
Montclair is on its way to becoming the first municipality in New Jersey to require mostly native plants be used on township property. 
Gardener and native habitat advocate Jose German-Gomez — for whom the new law, introduced at a Montclair Township Council meeting earlier this month, is named —  encourages residents to use native plants in their own back yards as well. 
A native perennial garden comes back every year and does not need to be watered often because native plants belong to the New Jersey climate. Such gardens also draw birds, butterflies and other pollinators to your garden, he said.
Native pollinator populations have declined sharply over the last few decades, caused by the widespread use of pesticides, the loss of habitat from development and an insistence on non-native plants in landscaping, German-Gomez said.
German-Gomez, the founder of both the Montclair Backyard Habitat Project and Northeast Earth Coalition, says it's easy to choose native plants, especially with the numerous plant sales coming to the area in the next week.
Instead of using annuals for an ever-blooming garden, German-Gomez suggested  planting sequential blooming native plants. 
To create a pollinator garden, he recommended milkweed for monarchs, golden Alexanders for black swallowtails and violets for fritillaries. Taller colorful perennials to plant include echinaceas, black-eyed Susan, liatris and beard tongue, he said. Native ground covers, such as violets, foam flowers, wild ginger, golden groundsel, wild geraniums, coral bells and creeping phlox, will fill spaces between the taller plants, he said.
Upcoming plant sales:
Van Vleck House & Gardens
Van Vleck House & Gardens will hold its annual Spring Plant Sale on Friday, April 29, and Saturday, April 30, from 9 a.m. to 4 p.m.; and Sunday, May 1, from 10 a.m. to 4 p.m. The sale offers unique annuals, perennials, vegetables, berries, herbs and hanging baskets. 
Presby Gardens
The Master Gardeners of Essex County will hold plant sales at Presby Gardens in Montclair and Garibaldi Hall in Roseland. Perennials, shrubs and woodies, along with master gardener-grown tomato, basil and herbs will be offered for sale. Spring planting advice will be offered from trained volunteers. The sale will take place Friday, April 29, from 10 a.m. to 4 p.m., and Saturday, April, 30, from 9 a.m. to 3 p.m. at Presby Memorial Iris Gardens, 474 Upper Mountain Ave.
On Saturday, May 7, the sale will take place at Garibaldi Hall, 621A Eagle Rock Ave. (next to the Essex County Environmental Center) in Roseland, from 9 a.m. to 3 p.m.
Visitors will be welcomed back to Presby Gardens around May 12, when the thousands of irises will be in bloom. In July, the garden hosts a mystery bag iris sale. Each bag contains at least eight unidentified bearded rhizomes for $20 per bag. The irises are dug out of Presby's own beds.
Montclair Community Farms / History Center
Montclair Community Farms will hold its plant sale alongside The Montclair History Center's annual herb sale on May 3 to 6, from 9 a.m. to 4 p.m. The farm will sell varieties of tomatoes, peppers and squash, while the center will have native plants and unusual herbs such as purple coneflower, lovage and lemon verbena.
Eco Fair
The Glen Ridge Arts and Eco Fair will be on Saturday, May 21 from 10 a.m. to 5 p.m., with a rain date of May 22. The street fair will take place along Ridgewood Avenue and features native plants and organic and eco-smart products, along with arts, crafts and wellness vendors.