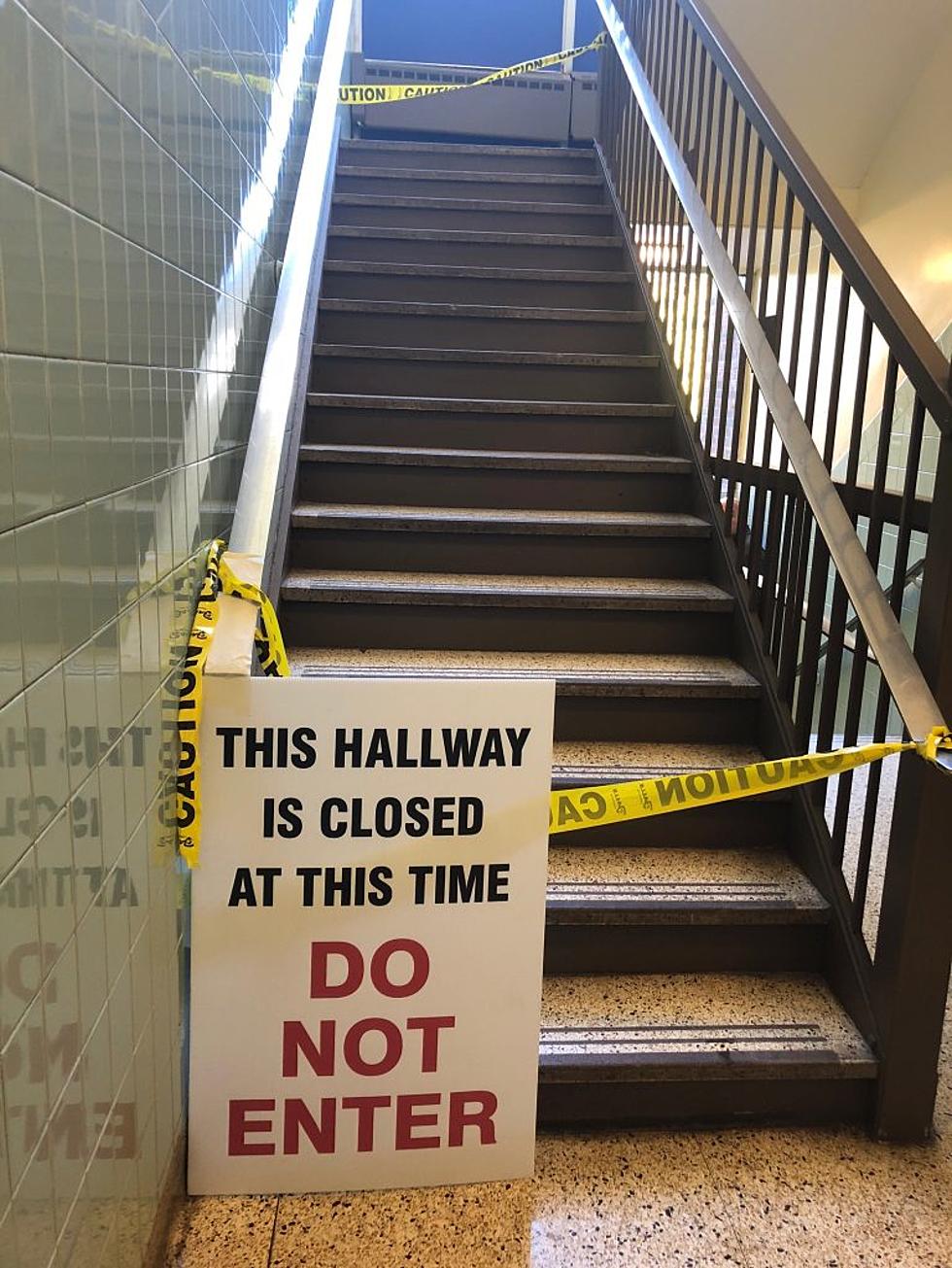 In brief: Council approves stairwell replacement bond
A closed-off staircase at Montclair High School.
COURTESY NATHANIEL WODNICK
The Montclair Township Council voted to approve a bond ordinance to pay for staircase repairs at Montclair High School March 5.
The $2,031,000 bond covers the demolition and replacement of four staircases, the asbestos removal in the stair towers, and all related work and materials.
A stairwell in the original 1914 section of the school collapsed in September, prompting the closure of all four stairwells in that part of the building. The stairwell closures also resulted in 31 classrooms on the second and third floors to be closed off to students.
All four stairwells will have to be completely demolished and rebuilt, but only after asbestos removal is completed.
The asbestos removal is expected to start on May 20, and will require the closure of the high school's main campus. The reconstruction of the stairs is expected to be completed over the summer.