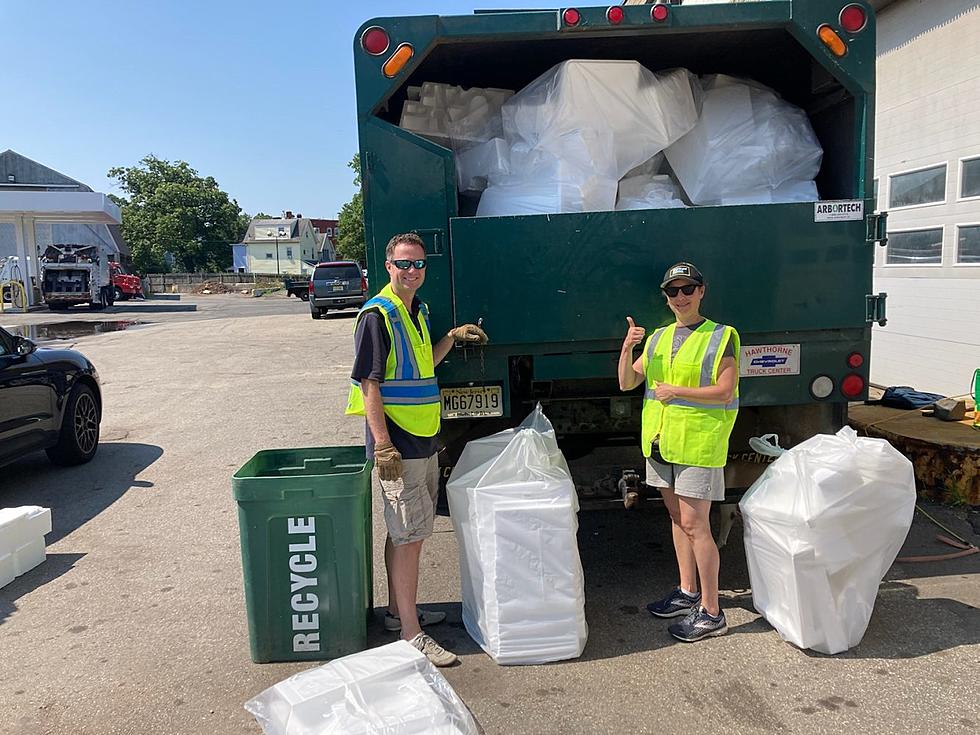 Packing material collection resumes in Montclair Saturday
Montclair residents can drop off clean, hard, white packing material or expanded polystyrene foam (EPS) at the township's recycling center, 219 North Fullerton Ave., every other Saturday during the fall. The first collection will take place this Saturday, Oct. 9, from 9 a.m. to 1 p.m.
Items that will be accepted must be expanded polystyrene material, which includes coolers, blocks and film sheets. It typically will be marked with the recycling symbol No. 6. Generally, furniture, appliances and electrical fixtures are packed in such material.
Restaurant takeout packages, cups, peanuts and egg cartons will not be accepted. All recyclable materials should be in a clear plastic bag. Tape, stickers, labels and cardboard should be removed.
Deposits need to be in clear bags so they can be screened to meet the requirements, as the recycling vendor, Foam Pack in Springfield, remanufactures the materials into other products such as picture frames.
Keeping EPS out of the waste stream saves money in that Montclair does not have to pay for incineration, and Foam Pack does not charge a fee. Moreover, particulate matter, toxic chemicals and smoke that can damage the nervous system and lungs are not released into the air when it goes to incineration.
The Montclair Environmental Commission and the Montclair Community Services/DPW department worked together to provide the program. To receive recycling and other Montclair alerts, sign up for Swift911.