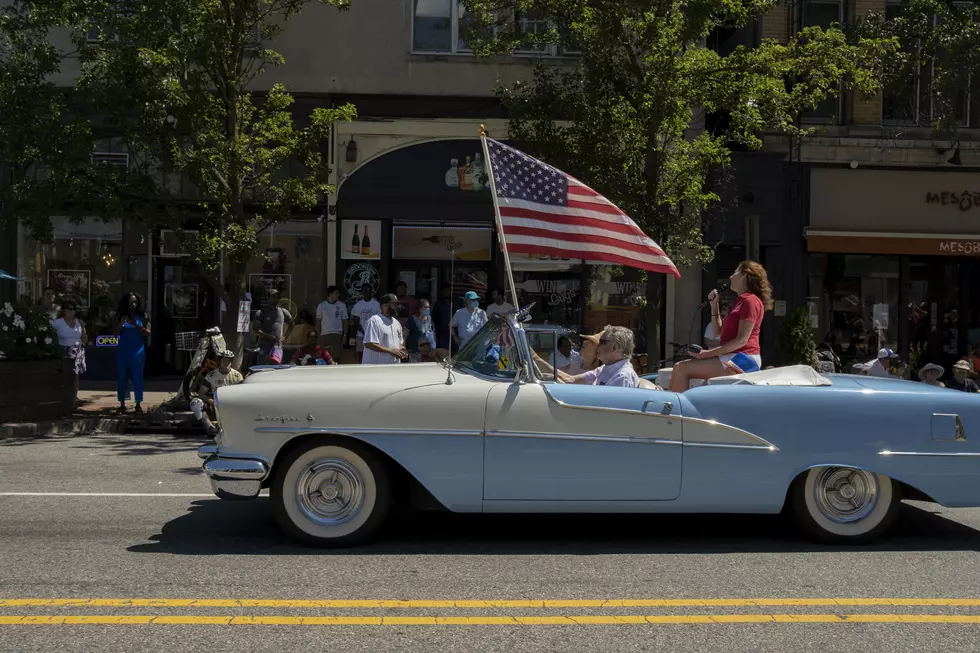 Symbol of GOP in Montclair parade (Letter to the Editor)
Montclair's Republican Club in the parade. JULIAN MACHADO RIGG
The Montclair Republicans marched in the July 4 parade, holding signs that called for (I kid you not) "Judicial Restraint" and "Courteous Discourse" – I can only say, as a dyed-in-the-wool Democrat, YES PLEASE!  If only they would. On a further ironic note, their parade car was a 1950s Chevy – I can't think of a more apt symbol for today's Republican Party. 
Bill Beren
Montclair
---
Montclair Local's Opinion section is an open forum for civil discussion in which we invite readers to discuss town matters, articles published in Montclair, or previously published letters. Views expressed and published in this section are solely those of the writers, and do not represent the views of Montclair Local. 
Letters to the editor: To submit a letter to the editor, email letters@montclairlocal.news, or mail "Letters to the Editor," PO Box 752, Montclair, NJ, 07042 (email is preferred). Submissions must include the name, address and phone number of the writer for verification. Only the writer's name and town of residence will be published. Montclair Local does not publish anonymous opinion pieces.
Letters must be no more than 500 words in length, and must be received by the Sunday prior to publication to be eligible for use in any Thursday print issue. Letters may be edited by Montclair Local for grammar and style. While our goal is to publish most letters we receive, Montclair Local reserves the right to decline publication of a letter for any reason, including but not limited to concerns about unproven or defamatory statements, inappropriate language, topic matter far afield of the particular interests of Montclair residents, or available space.
Town Square: Montclair Local also accepts longer-form opinion essays from residents aiming to generate discussion on topics specific to the community, under our "Town Square" banner. "Town Square" essays should be no more than 750 words in length, and topics should be submitted to letters@montclairlocal.news at least seven days prior to publication.
---
Journalism like Montclair Local's is only possible because of the continued support of our members. Sustaining memberships of $10 a month or more entitle you to our print edition, and help provide us with the stable, predictable financial base that helps us plan to bring you important journalism for years to come. If you value this article or others from Montclair Local, consider becoming a sustaining member; sign up with the form below.