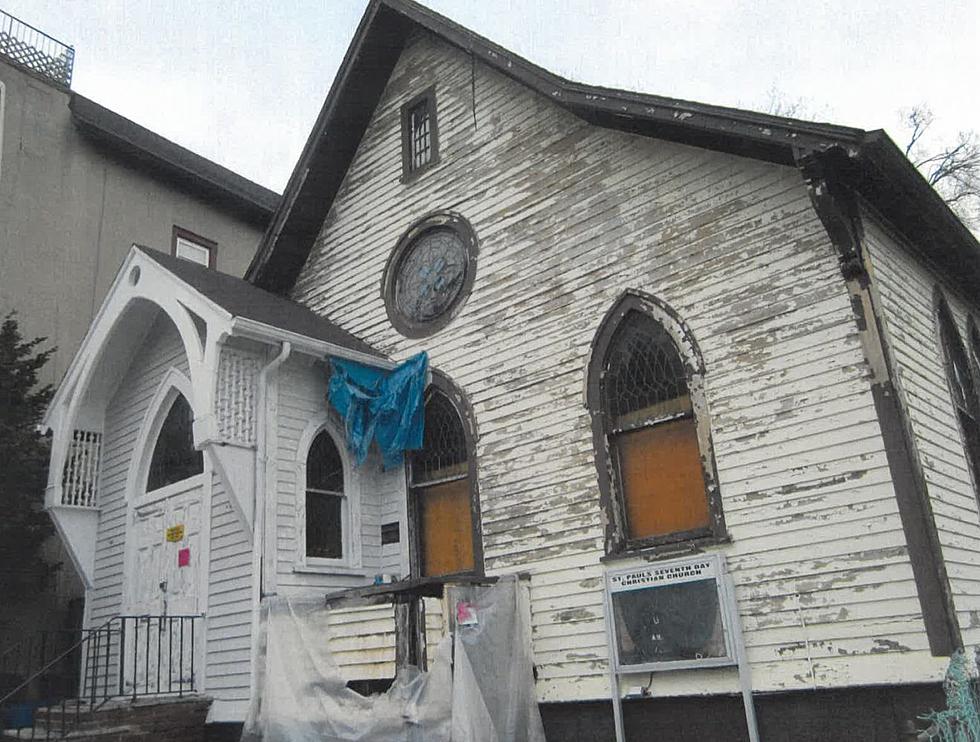 The 1896 St. Paul's Church in Montclair could be razed
St. Paul's Church hasn't been used for decades. The owner says the property — which dates back to 1896 isn't salvageable.
MONTCLAIR TOWNSHIP PLANNING DEPARTMENT
By JAIMIE JULIA WINTERS
winters@montclairlocal.news
A church built by Montclair's early Swedish settlers in 1896, but abandoned for decades, could be the latest piece of township history to meet the wrecking ball. 
The Historic Preservation Commission on Aug. 26 will hear an application to raze St. Paul's Church at 205 Glenridge Ave. It's the second demolition application to go through the commission since Montclair's Demolition Oversight Law was passed in 2019.
The law requires that before certain structures deemed to have historic significance can be demolished, a property owner must first apply for a certificate of appropriateness from the commission. It applies to properties listed in the 2016 Historic Preservation Element of the Township Master Plan and the Historic Sites Inventory, as well as some structures in historic and potential historic districts, such as the Estate Section and ther Walnut Street Historic District. It pertains to over 4,800 properties. In the Historic Preservation Element, the Township of Montclair identifies 25 neighborhood areas and 13 individual properties potentially eligible for local landmark designation.
The inventory, created by the Junior League of Montclair-Newark in the early 1980s, lists the church as one of those structures. It is also in the proposed Walnut Street Historic District.
The church, built by Swedish settlers active in the building trade in 1896, was first St. Eric's Swedish Evangelical Lutheran Church. It was built in the Victorian gothic vernacular design and still houses some of its leaded and rose windows, pews, organ pipes and chandeliers. In 1927, it became the First Lutheran Church of Montclair and in 1965 St. Paul's Seventh Day Church, according to the inventory, which listed it in "excellent condition" in 1980.
It is unclear when the church closed, but in 2008, St. Paul's sold it to West Madison Partnership for $300,000. West Madison sold it to its current owners, Pulpit Realty, in 2015 for $415,000. 
The owner's architect, Thomas Mesuk, in a letter to the commission, said he has worked with Pulpit Realty on other historic preservation projects, but that over the last 25 years the church has deteriorated to the point it is "not salvageable" and that excavation on a neighboring property damaged the foundation. 
Mesuk said the owners plan to create a mixed-use building on the 33-by-100 foot lot. Zoning code could allow for up to three units.
In September 2020, the Historic Preservation Commission denied the only other demolition application to come before it so far — the razing of a home at 109 Union St., which owners said needed to be demolished due to extensive asbestos contamination and shoddy renovations.
Thomas Mesuk's first name was spelled incorrectly in an earlier version of this post.