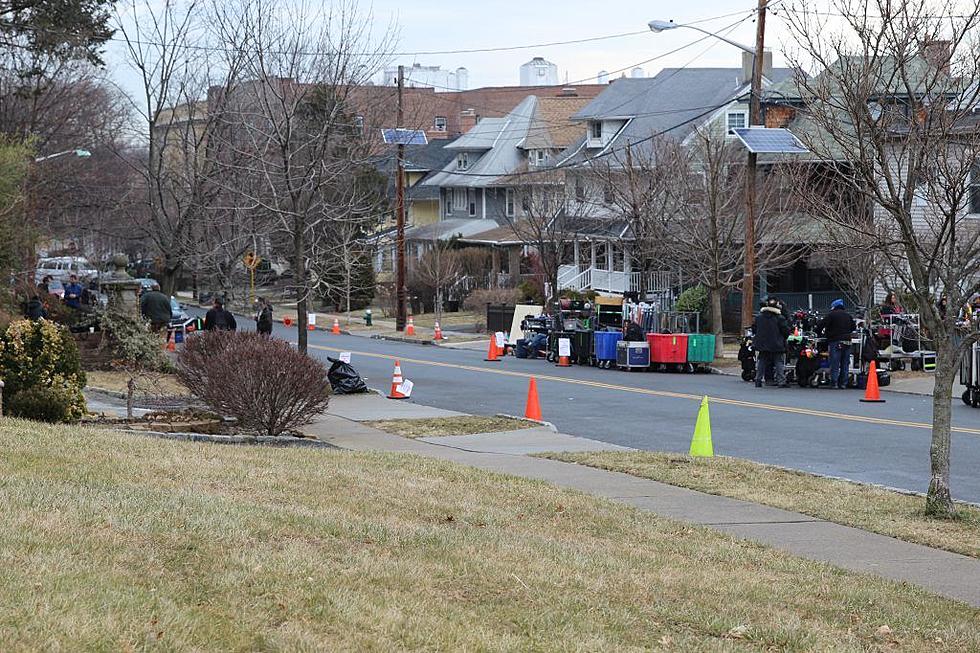 'The Enemy Within' films scenes in Montclair
Film crews work on the shoot of "The Enemy Within" on Gates Avenue on Tuesday. The show premieres on NBC on Feb. 25. ERIN ROLL/STAFF
Montclair will be appearing in an upcoming episode of NBC's new series "The Enemy Within."
The show's production company, Universal Television, came to Montclair this week to film scenes for an upcoming episode.
Universal Television was filming in the vicinity of 45 Gates Ave. on Monday, Feb. 4, and Tuesday, Feb. 5, confirmed township communications officer Katya Wowk. On-street parking was restricted on Gates, Hawthorne and South Fullerton avenues for the duration of the filming.
The series stars Jennifer Carpenter as Erica Shepherd, a CIA operative convicted and sentenced to prison for treason, and Morris Chestnut as FBI agent Will Keaton.
"The Enemy Within" premieres on NBC on Monday, Feb. 25.