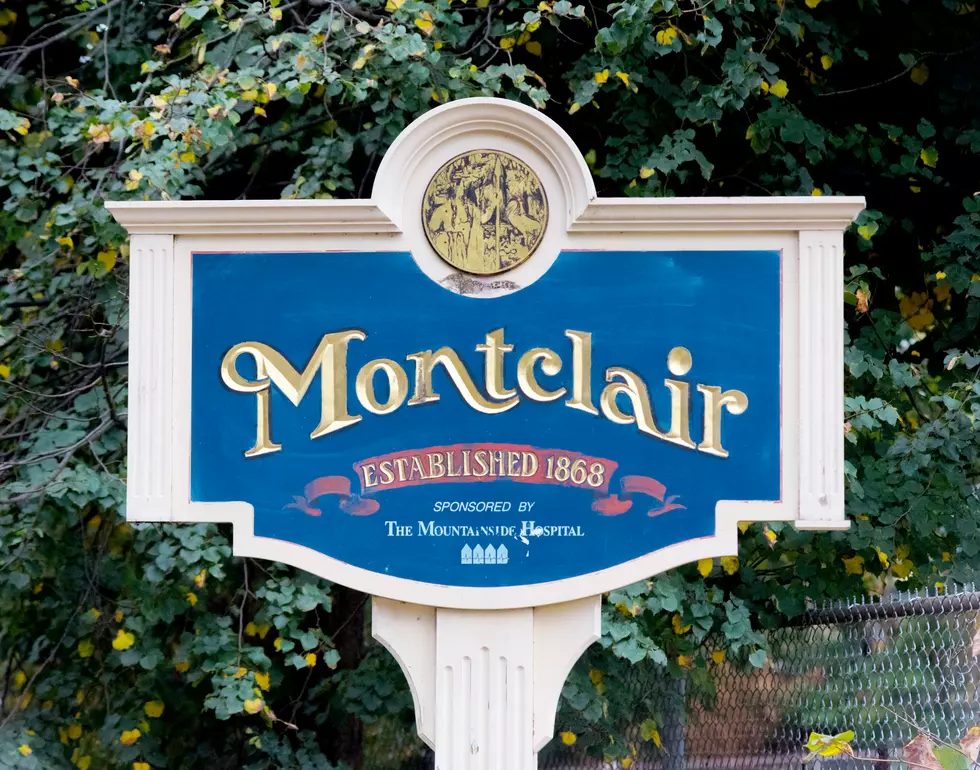 The other Montclair (Letter to the Editor)
WELCOMESIGN3 ESSEX MONTCLAIR 10/14/2017 The Welcome to Montclair signage at the Clifton border on Grove Street PHOTO BY ADAM ANIK
A belated welcome to Montclair. As the new editor of Montclair Local, I am sure you immediately experienced the great restaurants, the Wellmont Theater, the Montclair Film Festival and museum that define Montclair.
Professionally the scandal-plagued township management and town council and the drama of the Board of Education have provided you with excellent journalistic opportunities. 
However, I hope you have come to realize that Montclair is more than fine dining and big houses with "Black Lives Matter" signs on their lawns.
While you have been doing a great job covering "Upper Montclair" you should know that there is no such place as "Upper Montclair." It was a term used by real estate agents in the 1970s to redline sections of Montclair. 
I hope you would have discovered by now that our town is rich with diverse communities and that Montclair has come a long way in our struggles against an ugly racial history. Today, the forces of development seem intent on erasing the diverse history and nature of Montclair – is your newspaper contributing to that? 
Looking at your pages, there seems to be a diminished coverage of the "Other" Montclair. The stories you are covering and the ones that you are not have an enormous impact on many of the diverse communities living in the greater Montclair Area. 
There are issues related to civil rights, affordable housing, food insecurity, educational inequality, economic opportunities, gentrification and social justice that appear to have little or no coverage.
One of the first things your predecessor did was to reach out to a wide range of community leaders, including the late Al Pelham, president of the NAACP, to understand how the stories and issues you are covering impact the greater Montclair Community.
If you are interested in a guided tour of the "Other" Montclair, I would suggest you start with the Montclair NAACP, one of the oldest civil rights organizations in the area with over 1,000 members and allies. I would explore the wonderful work of the Montclair Child Development Center, Montclair Neighborhood Development Corp., Brother to Brother, Succeed2gether and other groups that are working with the less fortunate families in our community. The Civil Rights Commission is grappling with major issues that impact our residents and institutions alike. 
The diversity of Montclair means nothing if we don't hear from the important voices from the communities represented by organizations that include Montclair African American Heritage Foundation, Montclair Gateway to Aging in Place, Latinos of Montclair, AAPI Montclair and OutMontclair.
While it appears that business in downtown Montclair is thriving, unfortunately business remains strong for Toni's Kitchen, Human Needs Pantry, MESH and Homecorp as they deal with food insecurity, homelessness and affordable housing for too many of our residents. Covering these voices and stories is not about being "woke," it's about your relevance as a news source.
I recently received an email from you asking the Montclair Community to support Local journalism. I believe that the greater Montclair Community will support you if Montclair Local supports the entire community.
This letter represents my personal opinions and does not reflect the views of any organization that I am currently or previously affiliated with.
Cary Chevat
Montclair
Cary Chevat is secretary of the Montclair NAACP and secretary of the Montclair Democratic County Committee. He was one of the co-founders of BlueWaveNJ.