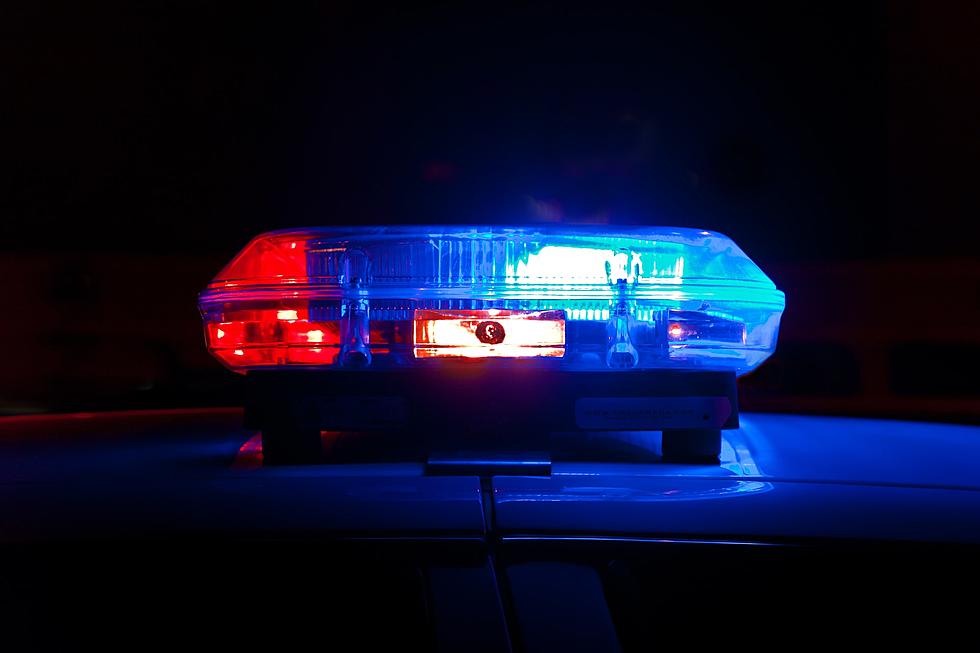 Thieves broke into Grove Pharmacy with sledgehammer, police say
(SCOTT RODGERSON VIA UNSPLASH)
A group of thieves broke into the Grove Pharmacy with a sledgehammer, and then used crowbars to break into registers and a drug cabinet, police say.
A patrol unit was dispatched to the Grove Street pharmacy because of an audible alarm at about 3:16 a.m. on Tuesday, police said in their weekly blotter, released to media later that day.
When offers got there, they found the front door had been shattered, police said. More police units arrived to help search the interior, but no one was found inside, police said.
The cash trays had been removed from the registers, and cash was on the floor underneath, police said. A cabinet containing prescription drugs also appeared to have been tampered with, and a large quantity of pills removed, they said.
Surveillance video showed a dark-colored vehicle traveling north on Grove Street and pulling up in front of the pharmacy, police said. Three people exited the vehicle and one used a sledgehammer to make entry, they said. Once inside, the three people used a crowbar to make entry into the registers and drug cabinet, they said.
The thieves then fled the store and entered the awaiting vehicle, which made a U-turn and headed south on Grove Street, police said.
They're asking anyone with information to contact Detective Tyler Manley at 973-509-4722.
The following additional activity has been reported by Montclair police in their weekly blotter:
Thefts
Wednesday, June 8 — A man reported his daughter's 24-inch, aqua 2022 Stamper Youth Mountain Bike GT was stolen from in front of his residence on Tichenor Place between 2 and 2:15 p.m. The bicycle was valued at $419.  
Thursday, June 9 — The employees of Grove Liquors on Grove Street reported that an unknown male entered the store at approximately 8:30 p.m. and removed a wine cooler bottle. The male exited the store without making payment. An employee followed the male outside and confronted him, at which time the male threw the bottle onto the ground, causing it to shatter. A verbal argument ensued, and the employee believes that the man brandished a knife during the  argument. The man was described as tall, Black with red hair, wearing a green jacket, jean shorts and a red hat.  
Friday, June 10 — A man reported that his Coleman gas-powered motor bike was stolen from behind the skate park at Rand Park, on North Fullerton Avenue. The bike was reportedly locked and the lock was cut off. The bike was valued at $700.
Saturday, June 11 — The attendant at Zeus Automotive on Watchung Avenue reported that a white Mercedes SUV occupied by two males entered the gas station and requested the tank to be filled. Afterward, the vehicle fled with the nozzle still attached and without the occupants making payment. The vehicle was reported stolen from Kings Village, New York. The amount of gas stolen was approximately $68. 
Sunday, June 12 — A 39-year-old male from Montclair was charged with shoplifting from CVS Pharmacy on Claremont Avenue.
Monday, June 13 — An employee of Car Care Carwash on Bloomfield Avenue reported that after a black Kia sedan went through the carwash, the driver entered the vehicle and fled without making payment. The employee said this was the second time the same vehicle did this. It reportedly had "unclear plates."
Motor Vehicle Crimes
Wednesday, June 8 — A woman reported that her 2004 gray Saab was stolen from Bloomfield Avenue. She believes she left her key fob inside. It was recovered on June 10, unoccupied, in Newark.  
Friday, June 10 — A man reported that a 2022 BMW X5 was stolen from his driveway on Cooper Avenue at approximately 5:45 p.m. The key fob was reportedly left inside of the vehicle. 
Saturday, June 11 — A man reported that he was sitting inside of his 2015 Porsche, which was parked in his girlfriend's driveway on Clarewill Avenue. A dark BMW 5 series pulled up  alongside the driveway and blocked him in. Two individuals wearing ski masks and gloves  exited the rear of the BMW and approached the Porsche. When they saw that it was occupied, they ran back to the BMW and fled west toward Park Street.  
Saturday, June 11 — A resident of Lloyd Road reported that she was in her backyard when she  observed a male with a dark shirt, dark pants and black mask entering her property from the shrubs and approaching her Mercedes GLS wagon. The man entered the vehicle but was unable to start it. He was seen fleeing toward an awaiting vehicle near Hoburg Place.  
Lewdness 
Thursday, June 9 — A woman reported she was walking north on Wilde Place when she observed an unknown male emerge from the bush and walk toward her. The male was holding a shirt in his hands, and as he approached her, he moved the shirt, exposing his penis. The woman said she continued walking toward Union Street and never looked back to see where the man went. He was described as approximately 50 years of age, 5 feet 4 inches, with a short haircut and fade. He reportedly had no facial hair, glasses or tattoos. He was said to have "old acne scars" and was wearing a bright blue shirt with white writing on the back, and khaki dark-beige pants. Anyone with information can contact Detective Jamar Jones at 973-509-4705. 
Disorderly conduct
Saturday, June 11 — A 32-year-old male from Montclair was charged with  disorderly conduct following a disturbance on Bloomfield Avenue.  
The police blotter is based on information provided to Montclair Local at the discretion of the Montclair Police Department, and reflects events as described by the department. It may not reflect the complete scope of police activity. Any descriptions of wrongful activity are merely allegations, and any persons mentioned in the blotter are presumed innocent until proven guilty in a court of law. The MPD encourages anyone who wishes to report criminal or suspicious activity, or who has information pertaining to an ongoing investigation, to call 973-744-1234. In an emergency, residents are urged to call 911.
Journalism like Montclair Local's is only possible because of the continued support of our members. Sustaining memberships of $10 a month or more entitle you to our print edition, and help provide us with the stable, predictable financial base that helps us plan to bring you important journalism for years to come. If you value this article or others from Montclair Local, consider becoming a sustaining member; sign up with the form below.