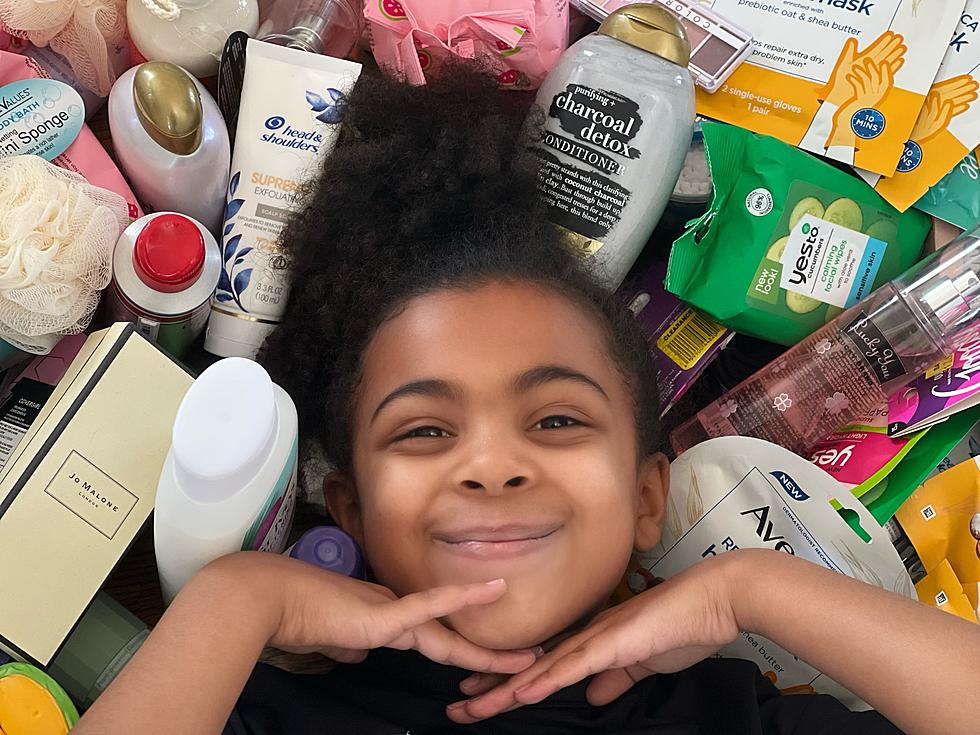 Third grader Jayla Pitts to help 300 area women feel loved on Valentine's Day
Third grader Jayla Pitts to pass out 300 Valentine's Day gift bags to women in the community. (COURTESY RAINA PITTS)
Jayla Pitts, a third grader at Charles H. Bullock School in Montclair, is preparing to pass out hundreds of Valentine's Day gift bags to women around the region as part of her "Project Beautiful."
Pitts has raised more than $5,000 from family, friends and neighbors to create Valentine's Day gift bags for women in the community, according to her mother, Raina Pitts. The bags contain self-care, hygiene and beauty items along with compact mirrors adorned with personal messages to remind recipients that they are loved and not forgotten.
Her project will reach 300 women and young ladies affiliated with Sierra House in East Orange, Oasis — A Haven for Women and Children in Paterson, Circle of Life Treatment Center in Newark, and the Brave House and Family Promise of Essex County in Montclair.
The bags will be delivered Feb. 9 and 11.