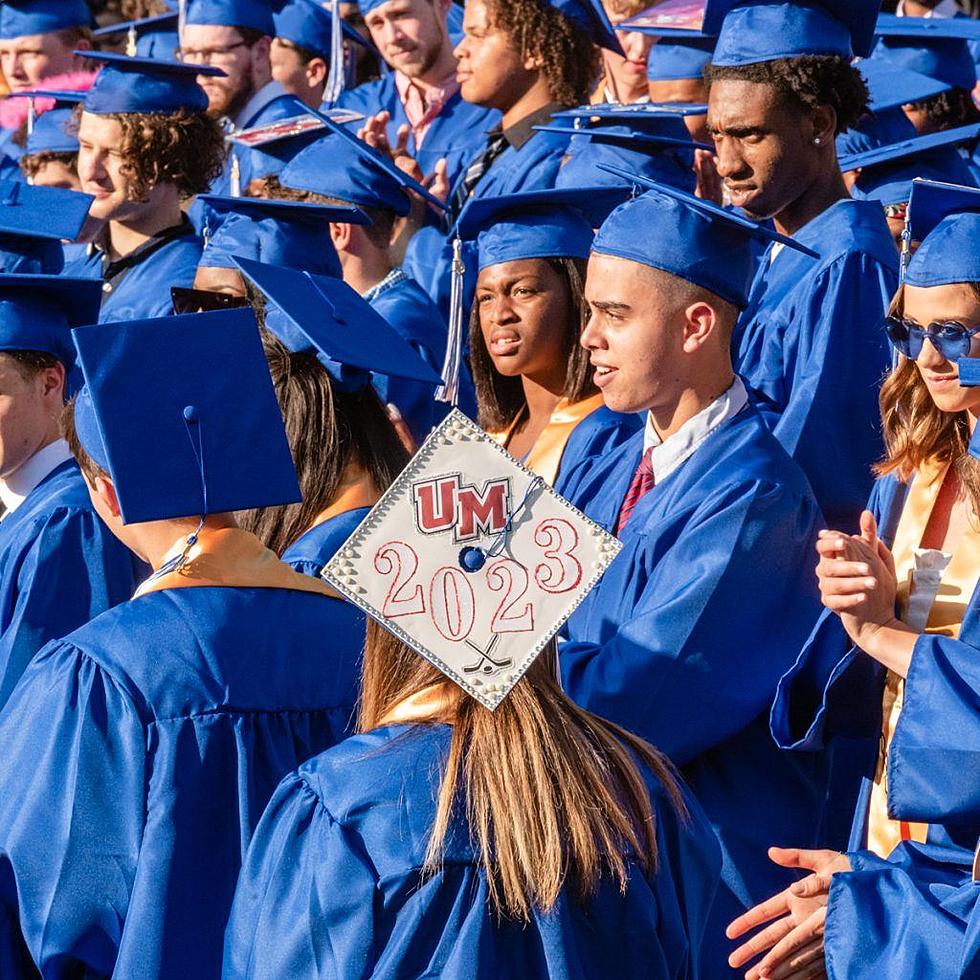 In brief: Montclair High School to hold three graduation ceremonies on July 9
Montclair High School Class of 2019 Commencement and Project Graduation, Weds., June 26.
Montclair High School will have not one, but three in-person graduation ceremonies on July 9.
The school sent an announcement to parents on Tuesday, June 16, with details of the ceremonies.
The three ceremonies on July 9 will allow each graduate to bring two guests. Each ceremony will have 150 graduates, 300 guests, 50 teachers and emergency personnel.
The ceremonies will take place at 10 a.m., 2 p.m. and 6 p.m. Graduates will be assigned to a particular time slot based on the first letter of their last name.
Guest couples will be seated in "boxes" on the bleachers and based on the location of their graduate's placement on the field.
"Montclair High School will provide more information about tickets and entry requirements as we move closer to the date of the ceremony. We thank you for your understanding and patience during this time of uncertainty and we look forward to celebrating with our graduates and families," Principal Anthony Grosso said in the letter.
Gov. Phil Murphy announced in May that high schools could have modified in-person graduation ceremonies starting on July 6. Murphy said that larger high schools should expect to hold multiple ceremonies over a period of days in order to accommodate all students.
The letter also included a link to a handbook of graduation procedures and protocols, including guidelines on seating, instructions on where graduates should walk, and information on restricted activities, including giving gifts and flowers, taking photographs after the ceremony, or throwing beach balls around during the ceremony.