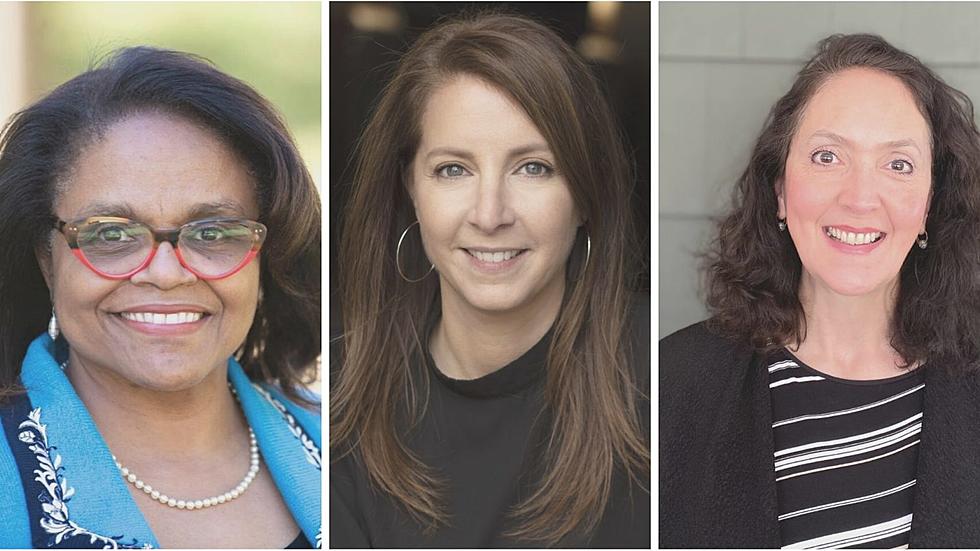 Three new members join YMCA of Montclair board of directors
Left to Right Wartyna L. Davis, PhD, Susan Mazo, Elizabeth Perez YMCA of Montclair's new board of director members / Credit: YMCA of Montclair
The YMCA of Montclair has announced the addition of three new members to its board of directors, recently elected to three-year terms: Wartyna L. Davis, PhD, Susan Mazo and Elizabeth Perez.
"I am delighted to welcome three outstanding Board members, whose experiences and background will be invaluable as we continue to build our YMCA as an anchor institution that allows individuals, families and the community to grow better and stronger, by developing spirit, mind and body and making sure that these opportunities are available to all of our neighbors," Chief Volunteer Officer Izumi Hara said. "Excellent volunteer board leadership is critical to a vibrant, successful Y."
The board is composed of up to 24 members who provide oversight, help guide the nonprofit's strategic direction, set policy, and raise support for programs and scholarships.
"Our board members bring a rich and diverse breadth of experience, skills and perspective to our Y," YMCA of Montclair President and CEO Buddy Evans said. "They want to make a difference in their community and in the lives of individuals and families. We are fortunate to have them on board."
The new members of the Board of Directors of the YMCA of Montclair are:
• Wartyna L. Davis, PhD., dean of the College of Arts, Humanities and Social Sciences at William Paterson University. Davis received her bachelor's and master's degrees in political science from the University of Alabama and Ph.D. in political science from Florida State University. In 2013, Davis decided to parlay her experience as an educator into public service and was elected to serve as councilwoman at large for Bloomfield, a position she still holds. She also has the distinct honor of becoming the first African American woman and first openly LGBTQ+ council member. Davis has been a Y member for many years and her twin children swim for the Y's Dolphins Swim Team. She is a Bloomfield resident.
• Susan Mazo is executive vice president of global corporate social responsibility, events and special projects for the Universal Music Group, where she oversees the company's major internal and external events, special projects and global philanthropic efforts. She also plays a key role in the company's communication strategy. Prior to UMG, Mazo served as senior vice president of communications and marketing at Warner Music Group. She began her career at Billboard Magazine and has also held positions at Westwood One/CBS Radio and KSA Public Relations.  Mazo and her family have been Y members for many years and her daughter swims for the Dolphins Swim Team. Mazo holds a bachelor of arts degree from the University of Delaware. She is a resident of Montclair.
• Elizabeth Perez is vice president of corporate initiatives and institutional giving for the Girls Scouts of the USA, where she built a team to support all corporate, foundation and government giving. Prior to Girl Scouts USA, she held consumer relationship marketing and brand management positions at Express Scripts, Kraft Heinz and Mondelez. Perez has been a member of the Y for many years. All three of her children learned to swim at the Y and attended YMCA camps. Perez holds an MBA from Columbia University Graduate School of Business and a bachelor of science degree from Boston University. She is a resident of Montclair.