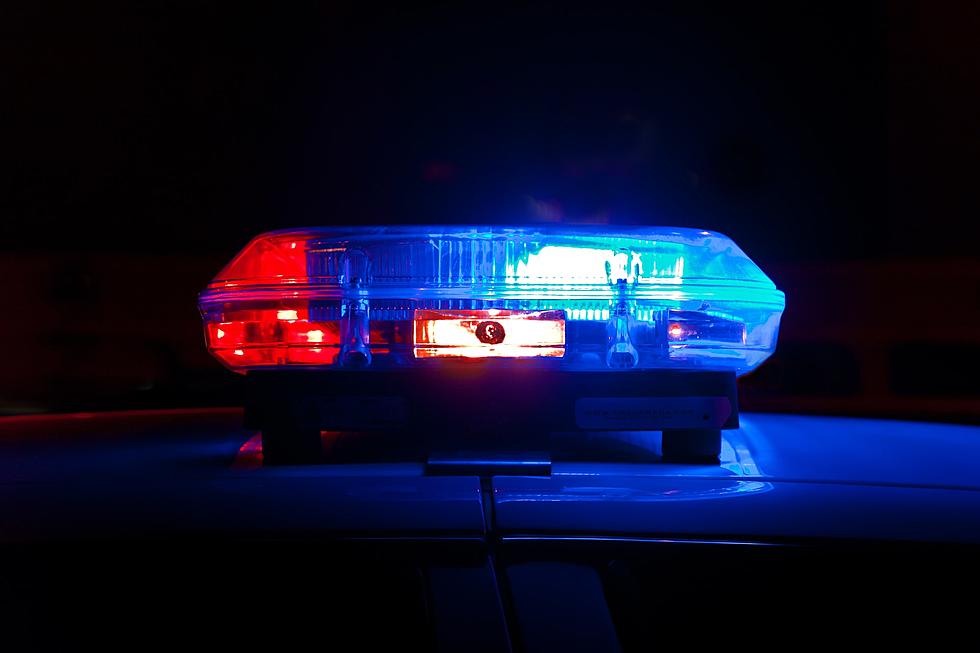 Two Montclair carjackings this month, one with a gun
(COURTESY OF SCOTT RODGERSON/UNSPLASH)
Two women have been carjacked in Montclair this month, one pushed out of her car before it was stolen and one threatened with a handgun, police said.
A woman reported that her 2018 Jeep Grand Cherokee was running in the driveway of a Stonebridge Road residence at 6:45 a.m. on Dec. 1. She said she was standing nearby when she observed a thin male wearing all black run up to her car and enter it. It appeared as though the male exited a newer model white Mercedes SUV, police said.
The woman reported that she ran up to her car and entered the front passenger seat to confront the man, police said. The two struggled to regain control of the vehicle, then the man pushed the woman out of the car, causing an injury to her nose, police said.
The man fled the scene in the Jeep, heading south on Stonebridge Road, police said. The woman refused any medical treatment.
The vehicle was recovered on Dec. 2, parked and unoccupied on Duane Street in Orange. Police are asking anyone with information to contact Detective Steven Mateo at 973-509-4721.  
In a separate incident, at 7:26 p.m. on Monday, Dec. 6., patrol units were dispatched to a Melrose Place residence on another report of a carjacking — but this time a handgun was involved, police said.
A woman reported that she returned home and was exiting her 2021 Porsche Cayenne when two unknown males approached her. One of the males was armed with a handgun and demanded she get out of the car and give him her purse, phone and keys, and the woman complied, police said.
One of the men fled down her driveway with her purse while the other fled in her vehicle, police said. A description of the vehicle was broadcast to all units and surrounding police agencies, and minutes later, the Essex County Sheriff's Department located the vehicle traveling east on Route 280 in East Orange, police said.
The Porsche got caught in heavy traffic in the area of First Street in Newark, where the driver bailed out of the vehicle and fled on foot, police said. Sheriff's officers gave chase and apprehended a 23-year-old male from Newark who was ultimately charged. A report from Montclair police didn't include his name.
This incident is still under investigation. Anyone with information can contact Detective Jamar Jones at 973-509-4705.  
The following additional activity has been reported by Montclair Police in their weekly blotter:
Motor vehicle theft
Sunday, Dec. 5 — A resident reported that his 2021 Jeep Compass was stolen from his Grove Street driveway during the overnight hours. Surveillance video shows three males enter the vehicle at 3:31 a.m. and flee east on Prescott Avenue.
Other thefts
Tuesday, Nov. 30 — A woman reported that an unknown person stole her wallet from her vehicle while she was inside of the Shell gas station on Bloomfield Avenue. She later received an alert that her credit cards were being used at a Walgreens in Bloomfield.
Tuesday, Nov. 30 — A woman reported that three Amazon packages that had been delivered to her home on Highland Avenue were stolen. The merchandise totaled approximately $165.  
Tuesday, Nov. 30 — A man reported that his wallet was stolen from his vehicle while he was inside of Whole Foods Market on Bloomfield Avenue. He later discovered over $2,000 in unauthorized transactions to his debit cards.
Friday, Dec. 3 — A woman reported that her wallet and iPhone were stolen from her vehicle while she was inside of Panera Bread on Bloomfield Avenue. The vehicle was reportedly left unlocked.  
Saturday, Dec. 4 — The owner of ALK Auto Service on Bloomfield Avenue reported that he arrived at his garage and observed an unknown male hiding behind a vehicle that was being worked on. The unknown male than fled the shop on foot. The owner then discovered approximately $500 in cash missing from a filing cabinet. The man was described as a having a thin build, with a mustache, approximately 40 to 50-years-old, wearing a black jacket with a hood and black pants.
Saturday, Dec. 4 — A man reported that the catalytic converter was stolen from his 2014 Toyota Prius in the South Fullerton Parking Deck. The vehicle had been in the parking deck since Nov. 20.
Saturday, Dec. 4 — A woman reported that the catalytic converter was stolen from her 2008 Toyota Prius while it was parked in the South Fullerton Parking Deck.  
Monday, Dec. 6 — A resident reported that a package containing $50 worth of clothing was stolen from the common hallway of her building on Pine Street.
Car break-in
Thursday, Dec. 2 — A resident reported that his vehicle was entered and rummaged through during the early morning hours on Franklin Place. Nothing was reported missing. Ring surveillance showed a male in a gray sweatshirt inside of the vehicle at 6:30 a.m.  
Armed individual
Monday, Dec. 6 — A patrol unit responded to Mission Street on a report of two males arguing in the street. At one point, one of the males removed a gun from his waistband and used the butt end of the gun to shatter the windshield of a Nissan Maxima parked on the side of the road. The armed male then fled on foot toward New Street. He was described as wearing green pants, a green top and a black jacket. The incident is currently under investigation. 
The police blotter is based on information provided to Montclair Local at the discretion of the Montclair Police Department, and reflects events as described by the department. It may not reflect the complete scope of police activity. Any descriptions of wrongful activity are merely allegations, and any persons mentioned in the blotter are presumed innocent until proven guilty in a court of law. The MPD encourages anyone who wishes to report criminal or suspicious activity, or who has information pertaining to an ongoing investigation, to call 973-744-1234. In an emergency, residents are urged to call 911.