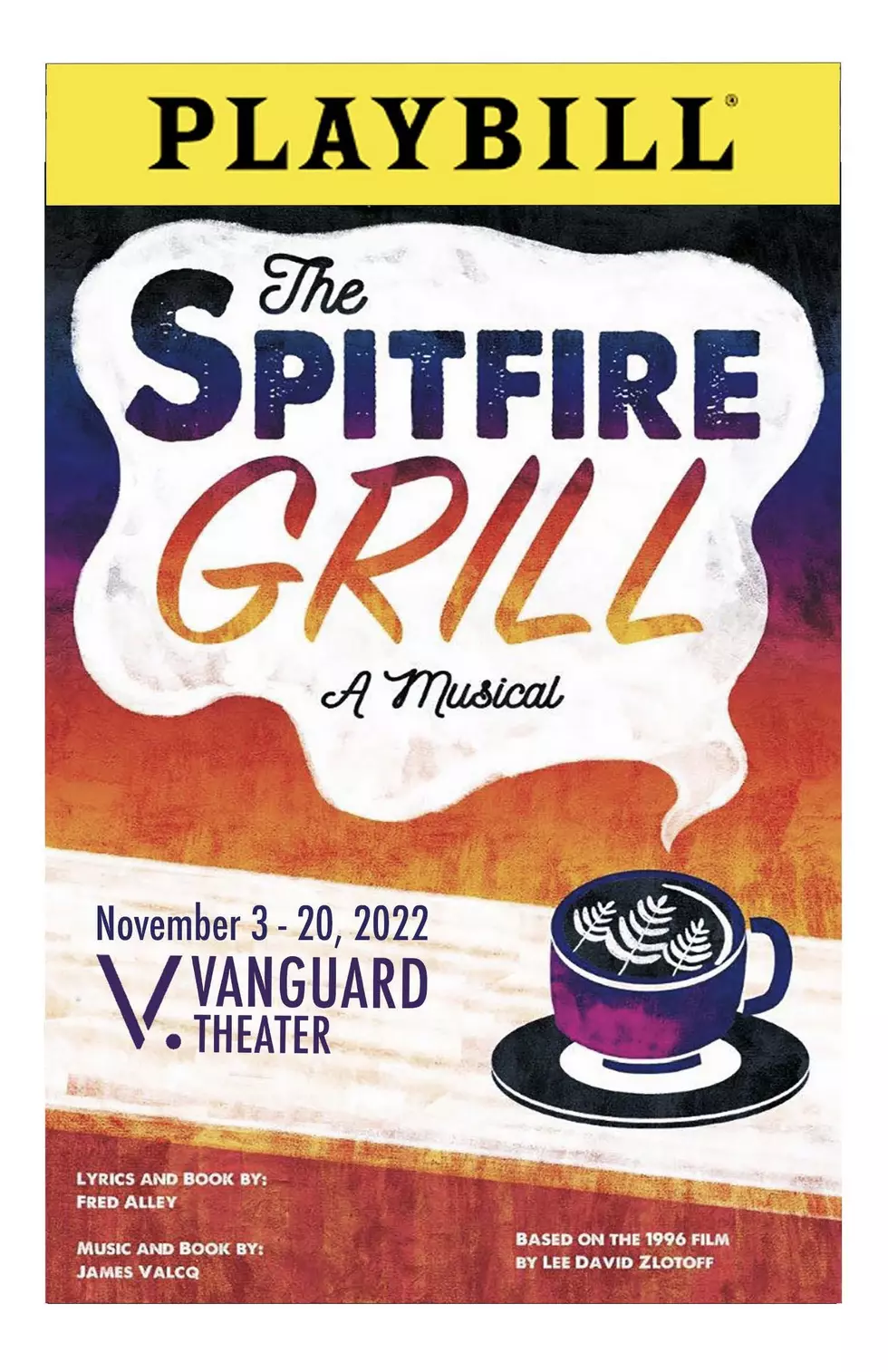 Vanguard Theater launches its second season in Montclair
Credit for Playbill: Courtesy Vanguard Theater
The Vanguard Theater launched its second Mainstage season in Montclair on Thursday, Nov. 3, with "The Spitfire Grill," a musical about a young woman who moves to Gilead, a rural town in Wisconsin, after being released from prison.
The play — along with "Passing Strange," "Cabaret" and "Spring Awakening" — fits into a season-long motif.
"The theme running through Vanguard's Mainstage season is how we connect with our communities, eventually finding the embrace of home within ourselves," says Jessica Sporn, managing director of Vanguard Theater.
"Whether it's running away from home, or finding a place to call home, all of the pieces we selected this season ask the characters to find deep meaning in how they relate to their environment, and how that impacts their sense of self."
Founded in 2015 in Union County with a mission "to challenge social and cultural narratives through theater dedicated to DREAM: diversity, reciprocity, education, activism and mentorship," Vanguard moved to its 100-seat theater at 180 Bloomfield Ave. in Montclair in 2021.
Leading the cast of "Spitfire Grill" is Virginia Ann Woodruff, who has appeared on Broadway in "Violet," "Leap of Faith," "The Color Purple," "All Shook Up" and "Smokey Joe's Café." Woodruff plays Hannah, the owner of the Spitfire Grill, who is persuaded to give a job to Percy after she gets out of prison.
Percy, who takes the waitress job, is played by Sabrina Cabrera, who recently appeared in Light Opera of New Jersey's production of "In the Heights."
Rounding out the cast are Julie Galorenzo as Effy, Gina Milo as Shelby, Luke Darnell as Caleb and Zack Abbey as Sheriff Joe.
The action of the play revolves around what happens after Hannah falls and breaks her leg, thrusting Percy into greater responsibility at the café, even though she knows nothing about cooking. Shelby, who is married to Hannah's nephew, steps in to help in the kitchen, and she and Percy develop a bond while working there.
As it turns out, Hannah has had the Spitfire Grill up for sale for 10 years but has had no luck in finding buyers. Percy suggests a contest in which entrants pay $100 and submit an essay about why they should become the owner of the grill.
Vanguard's artistic director, Janeece Freeman Clark, wrote of the play in the Playbill: "When I first came upon this musical, I was so moved by the spirit of hope and its transformative power upon the entire tree-lined town of Gilead, Wisconsin. Percy, the heroine of our story, comes to Gilead with nothing but hope – the hope to reinvent herself, start anew, and leave a troubled past behind."
She added: "The Spitfire Grill does a wonderful job of reminding us that girls and women can be the authors of their own fate; that they can make their own mistakes and learn from them, that they can change and grow, rise and fall, and rise again, without the need of a male savior."
"The Spitfire Grill" has five performances on Thursdays through Sundays through Nov. 20. Tickets can be purchased at
vanguardtheatercompany.org.