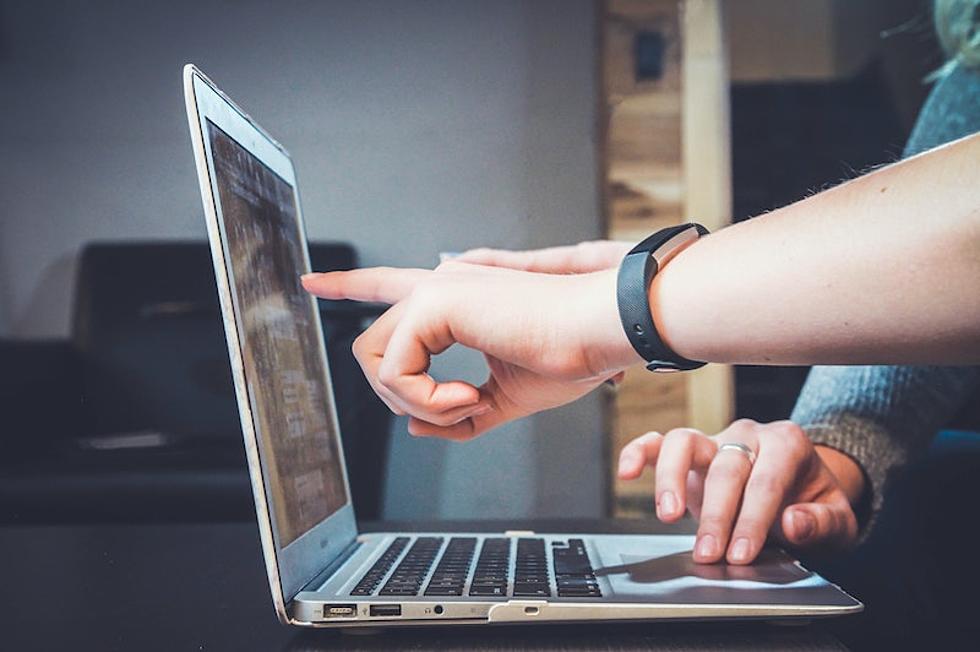 Virtual learning is a difficult experience for young children, parents tell BOE
COURTESY JOHN SCHNOBRICH/UNSPLASH Families of young children say that virtual learning is leading to stress and anxiety.
By ERIN ROLL
roll@montclairlocal.news
Some Montclair students, now in their third week of school, are not doing well with virtual learning.
At the Sept. 21 Board of Education meeting, families reported that their children were experiencing stress, anxiety and exhaustion from spending long hours in front of a computer, and loneliness from not being with teachers and classmates. 
Montclair intended to start school on a hybrid model -- the preferred choice for most parents, according to a survey conducted in the summer -- on Sept. 10, but concerns about the ventilation systems pushed the expected start date back to Nov. 1. 
Christina Barbosa, parent of a fourth-grader at Hillside and a first-grader at Nishuane, suggested that board members sit in on virtual classes so that they can see how teachers and students are engaging. Her son started out liking his classes, but that soon changed. 
"He will give it a thumbs-down, he will say he hates it, he will say he is bored," Barbosa said. "Parents are hurting. Kids are hurting. Teachers are hurting."
Board member Allison Silverstein said she has a fourth-grade son, who has an IEP, or individualized learning plan, at Hillside, and a second-grade daughter at Nishuane. In response to Barbosa's suggestion that board members watch online classes, she said, "I see it every day. I see my son at Hillside at the end of the day, exhausted and drained."
Board member Sergio Gonzalez said that his daughter, a first-grader, is having a hard time with virtual learning, and that it is painful to see her struggle. "We just need a little bit of grit to get through this. It's tough," he said.
Superintendent Jonathan Ponds said the district's priority is safety. "My job is not just to open and close; it's to stay open, and stay active," Ponds said. 
Outdoor learning
Carolyn Corbran, whose son has an IEP, said his paraprofessional cannot help him through a screen. "I don't know if it's worth it to put my son through this all this year," she said, adding that other students with IEPs are having a difficult time as well. Students who require hands-on services such as physical therapy cannot get all of their services online, and parents now have to learn how to administer those services at home, she said. 
A group of parents, primarily from Edgemont, released a proposal earlier this month on setting up outdoor learning centers at Montclair's elementary and middle schools.  
After the proposal was released, Corbran started a petition to ask the district to investigate outdoor learning, with tents set up on school grounds. As of Sept. 21, the petition, at  Change.org, had 514 signatures. 
Ponds said that he was aware of the petition and the proposal, and that the district was investigating the matter to see if it was feasible. 
Arielle Eckstut said her daughter, an eighth-grader at Glenfield, is suffering from the lack of social interaction, which she said is important for a middle-school student. "And she's an only child who's essentially been at home 24-7 with her parents since March," she said. 
Eckstut said that outdoor learning has been used all across the world; a family friend from India told her that outdoor learning in that country takes place even during monsoon season.