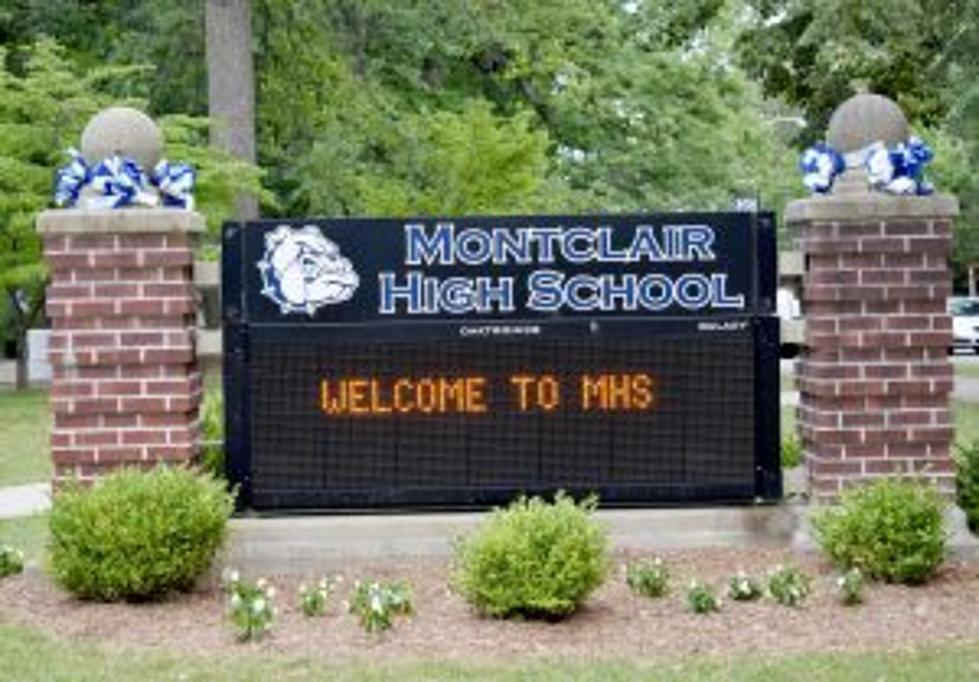 Water leak closes two classrooms at George Inness Annex
Montclair High School Billboard
PHOTO BY ANDREW GARDA/STAFF
BY ERIN ROLL
roll@montclairlocal.news
Two classrooms at the George Inness Annex at Montclair High School were closed Monday, Jan. 27, after a water leak caused part of the ceilings to collapse in the two rooms over the weekend.
The cause of the leak appears to have been an abandoned drain that had not been capped, Interim Superintendent Nathan Parker said. The drain has since been repaired. One of the two classrooms will be back in service soon, he said, but the other classroom will require additional repairs before it can be put back into service.
The problem was noticed early Monday morning, before students arrived for the day, Principal Anthony Grosso said in a letter sent to families.
"At the present time, the Buildings and Grounds Department is in the process of identifying the root cause and performing cleanup. When more information is provided, we will communicate it with the community. In the meantime, all classes in rooms 610 and 612 have been redirected to other classrooms until the issue is identified and repaired," Grosso wrote.