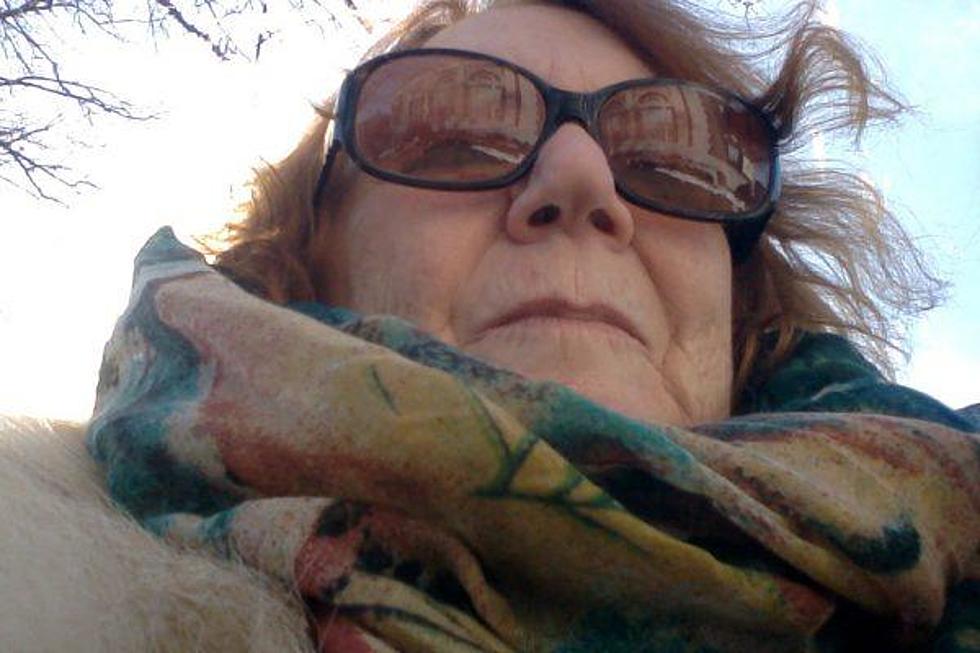 We seniors aren't victims — we're creative, adventurous souls (Town Square)
Leah Johnston Rowbotham
By LEAH JOHNSTON ROWBOTHAM
I am a fifth-generation Montclairian and at 74 I am probably dangerously close to getting into the elderly bracket. This process itself of aging does not necessarily scare me, but some of the surrounding issues do.
The past year has set forth many examples of such. The news media has diligently covered many facets of different age groups surviving and even thriving throughout the pandemic, the racial atrocities, and the insurrection against the very democracy of our country.
My problem has been that I have often seen the coverage of our "elderly" population as one of "victim." Yes, most of us have greatly appreciated the honest and specific information from people like Dr. Anthony Fauci, with specific warnings in reference to our vulnerability and of the precautions that we should take to be as safe as was possible. And as we know, not all seniors were as protected as well as they should have been, especially those unable to fend for themselves. So yes. We are more vulnerable. Like all age groups, we can use support in advocating for some of our needs such as a senior building. Some of us might be frail, fragile, and need to live with others who can assist with some of our care. There is, however, more complexity to today's seniors — at least the ones that I have had the privilege and honor of working with for the past five or six years through the Lifelong Montclair senior programs.
I know that aging does carry with it many difficulties — physical, mental and emotional, but it also carries with it a sense of perspective, learned and practiced resilience, and the true humility of wisdom. I am a volunteer who designs and facilitates groups for seniors. Over the past year, it has even become possible to continue many programs, including two of mine, through the technology of Zoom and the continuous support and expertise of Montclair Lifelong director of senior services Katie York, Ph. D., and senior services program coordinator Michelle DeWitt.
One program is Stoop, a group of nine to 10 women who gather every Wednesday afternoon to sustain and support one another in an atmosphere that is trusting, kind, nonjudgmental and confidential. Topics range from going grey during a pandemic to widowhood, to loss of friends to loneliness to politics, and so on. It is thoughtful, emotional and has become an integral part of the Stoop members' week.
The second newer program is a writing group. A while ago (not really so long ago), I reached out to seniors to "Come write with me," and said that we would form a group. The group would take place within a comfortable, never-judgmental environment, where one could express their feelings and thoughts about life in a serious, comical or just an everyday kind of way, and that the very best part about this gathering would be that one did not have to be a poet to join.
One only had to bring with them a sense of adventure, a willingness to try something new and a love of ordinary, everyday words — and they did come and write with me. In October of 2020, I put out their first anthology: a collection of what they had written, created, cried through, laughed about, and shared angst and joy over.
Here we are again. February of 2021. The second anthology in production, "Pandemology."  It is a collection of work by this wondrous and expressive group of senior poets. All have expressed a need to share this work with family and friends and others. They have again written together in many different styles, in many different voices, from many different points of view throughout one of the most challenging times in our country's history. They have recorded their thoughts and feelings onto paper and into files on their computers. All have boldly and creatively expressed what they have experienced in the past 11 months. Never afraid of sharing some of the anger, some of the sadness, some of the loneliness, the longing, the searching for and the finding of pockets of joy and the consistent and constant giving of hope to one another. 
These are the seniors that I know and am honored to write with in Montclair.  They are not victims of aging. They are brave, creative, perceptive, and are actively passing on a legacy of wisdom to the next generations as they prepare for a spring, 2021 presentation of their work.
Leah Johnston-Rowbotham, MS, APRN, BC is a faculty member at the Seton Hall University College of Nursing, a published author, a volunteer designer and facilitator of senior groups for Lifelong Montclair.
---
Montclair Local's Opinion section is an open forum for civil discussion in which we invite readers to discuss town matters, articles published in Montclair, or previously published letters. Views expressed and published in this section are solely those of the writers, and do not represent the views of Montclair Local.
Letters to the editor: To submit a letter to the editor, email letters@montclairlocal.news, or mail "Letters to the Editor," 309 Orange Road, Montclair, NJ, 07042 (email is preferred). Submissions must include the name, address and phone number of the writer for verification. Only the writer's name and town of residence will be published. Montclair Local does not publish anonymous opinion pieces.
Letters must be no more than 500 words in length, and must be received by 5 p.m. Monday to be eligible for potential publication in that week's Thursday print issue. Letters may be edited by Montclair Local for grammar and style. While our goal is to publish most letters we receive, Montclair Local reserves the right to decline publication of a letter for any reason, including but not limited to concerns about unproven or defamatory statements, inappropriate language, topic matter far afield of the particular interests of Montclair residents, or available space.
Town Square: Montclair Local also accepts longer-form opinion essays from residents aiming to generate discussion on topics specific to the community, under our "Town
Square" banner. "Town Square" essays should be no more than 750 words in length, and topics should be submitted to letters@montclairlocal.news at least seven days prior to publication.