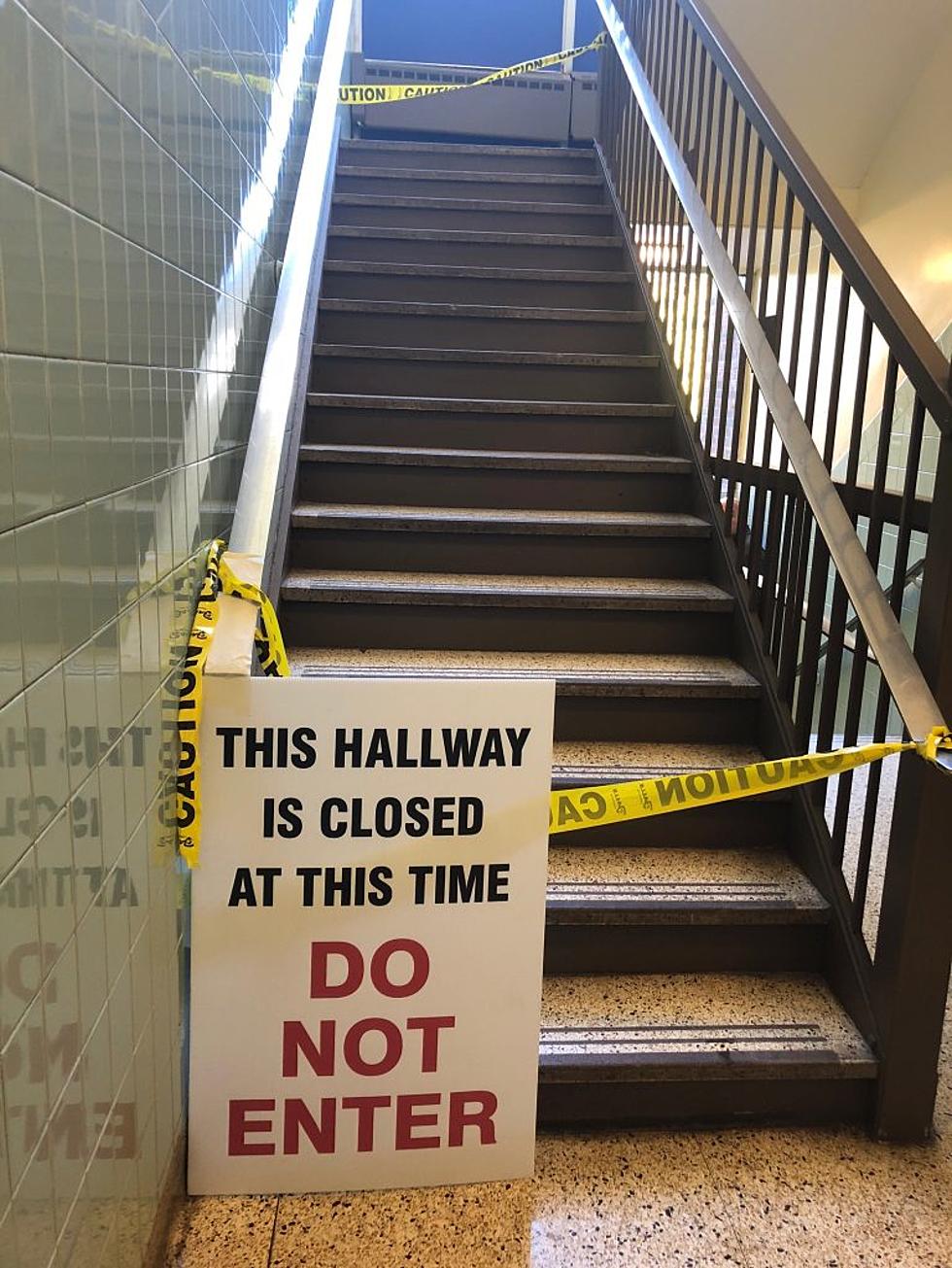 Weekend poll: Should district put off high school construction?
A closed-off staircase at Montclair High School.
PHOTO COURTESY NATHANIEL WODNICK
This week Montclair Local's reporter Erin Roll reported that district officials are weighing putting off asbestos removal due to having to move students out of the high school on May 20 with an abbreviated schedule and a three-hour study hall. Parents started a petition to give students more class time and less study hall. 
As contractors have predicted an Aug. 23 end date for the replacement of the four stairwells along with the asbestos removal, putting off the start of construction could mean it would continue into the next year school year.
Read Montclair Local's recent story on the construction here, then tell us what you think. Let us know by voting in our poll below and by leaving a comment in our comment section at the bottom of the page.
[poll id="11"]