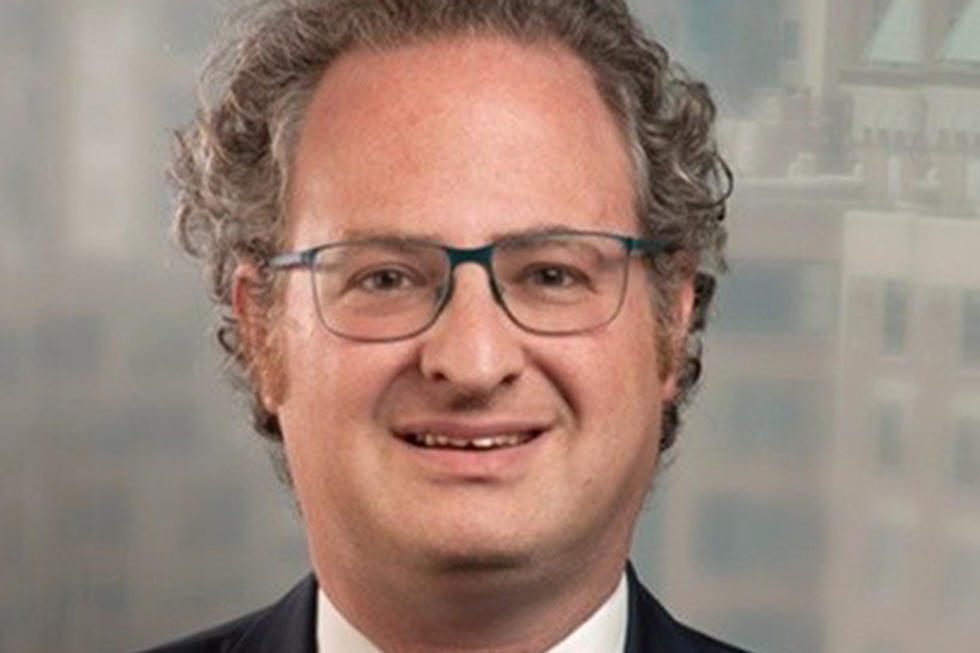 Why I support Brian Fleischer for Montclair Board of Education (Letter to the editor)
Brian Fleischer
My two children attend Hillside Elementary School. I am writing to recommend Brian Fleischer to fill the vacant position at the Montclair Board of Education. This letter has not been solicited by anyone. I am a personal friend of Brian Fleischer but also have worked with him in various PTA positions.
I am thrilled that four community members, each qualified in their own right, have put forth their names for this position. Their volunteerism for the school community is restorative, and I thank them for that.
Brian Fleischer is qualified in ways that very few people in our community are. As former COO and business administrator for our district, Brian brings an institutional knowledge of its workings. During his tenure, he advocated for and obtained funding for the district's largest-ever investment in technology, he developed and presented the annual capital and operating budgets, he oversaw and managed payroll, purchasing, capital planning, facilities management, technology, transportation, food service, grants, and legal and regulatory compliance. Brian's knowledge would be beyond helpful in the months and years ahead as new members are added to our board.
The critical transition from a Type I to a Type II school district is coming at a time when we are discovering our buildings and facilities are in great need of upgrade. The board has outlined a very ambitious timeframe to get a bond referendum to vote by November 2022. Brian's experience with the New York City school system has given him familiarity in the areas of construction, design and capital planning. And his knowledge is not limited to New York City. For example, members of the community may not know that there is a law in New Jersey that helps school districts fund educational facilities construction and financing. I did not know. Can you guess who did? Brian.
It is undeniable that Brian is immensely qualified, but his career bona fides and institutional knowledge of the Montclair School District are not the biggest reasons why I think he would be such a great asset to the board. I believe that Brian embodies what Montclair, as a community, tries to aspire to. Brian is a believer in the public school system, and the ideal that the public school system has the ability to give a good education to all children. As we know, in many ways this is still an ideal, something we strive for. Brian, in his dealings always, always focuses on equity and inclusion. I've never seen him approve anything PTA-related without first asking "Can everyone be included?" and "Will this be fair to everyone?" He realizes that to be a good member of our community is not to lift himself up, but to lift those around him up.
Brian has spent his career working in, and working to improve, public education. In layman's terms, he's a ringer. I feel strongly that Brian would be an asset to the board and urge you to choose him for the position.
Colleen Dougherty
Montclair
---
Montclair Local's Opinion section is an open forum for civil discussion in which we invite readers to discuss town matters, articles published in Montclair, or previously published letters. Views expressed and published in this section are solely those of the writers, and do not represent the views of Montclair Local.
Letters to the editor: To submit a letter to the editor, email letters@montclairlocal.news, or mail "Letters to the Editor," 309 Orange Road, Montclair, NJ, 07042 (email is preferred). Submissions must include the name, address and phone number of the writer for verification. Only the writer's name and town of residence will be published. Montclair Local does not publish anonymous opinion pieces.
Letters must be no more than 500 words in length, and must be received by 5 p.m. Monday to be eligible for potential publication in that week's Thursday print issue. Letters may be edited by Montclair Local for grammar and style. While our goal is to publish most letters we receive, Montclair Local reserves the right to decline publication of a letter for any reason, including but not limited to concerns about unproven or defamatory statements, inappropriate language, topic matter far afield of the particular interests of Montclair residents, or available space.
Town Square: Montclair Local also accepts longer-form opinion essays from residents aiming to generate discussion on topics specific to the community, under our "Town Square" banner. "Town Square" essays should be no more than 750 words in length, and topics should be submitted to letters@montclairlocal.news at least seven days prior to publication.