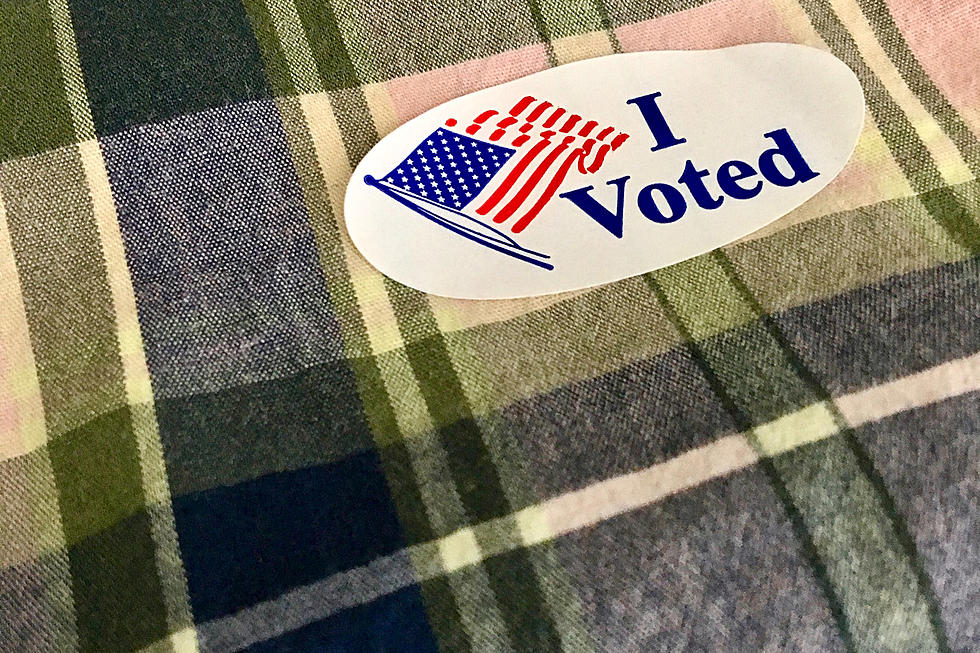 Why won't Montclair League of Women Voters leaders debate elected BOE question personally? (Letter)
Dan Dennis via Unsplash
The runup to this year's referendum to have Montclair join the 98% of New Jersey municipalities with elected school boards has involved an especially weird twist: The organization that has been most vocal in opposing Montclarians gaining this standard voting right is the League of Women Voters of the Montclair Area.
And now, in a new and even weirder twist, those responsible for the League's harsh campaign against an elected Board of Education have declined to personally defend their position in a long-planned debate on the issue moderated by the Montclair Local newspaper, in which the "yes" side would be advocated by Montclair NAACP Education Committee chair Diane Anglin and myself.
The League's drive to head off an elected school board has involved several leaders of the Montclair LWV. To cite just some of them: Doris Schapira made the argument in a recent NorthJersey.com piece. Communications Committee chair and Treasurer Carmel Loughman has authored position pieces on behalf of the League for guest columns in Montclair Local. Vice President and Connection Committee chair Susan Mack has taken point on negotiating the LWV's involvement in the Montclair Local forum. Former League spokesperson Carolyn Lack contacted officials and former officials, including former board members like myself, with a questionnaire as the League prepared materials for its site about the referendum. Meanwhile, a number of other Montclair LWV members have vigorously pushed the anti-elected BOE position in open letters and social media posts.
But after weeks of stalling, last Thursday the League revealed that none of these or other LWV leaders would agree to defend the group's anti-elected BOE stance in a discussion with two advocates for the pro-elected side. Instead, they offered for debate a Montclair resident named Peter Braley, best known for his leadership of the local Oratorio Society, and someone who doesn't even live here, South Orange-Maplewood school board member and vice chair of the Essex County College Board of Trustees (appointed by the Essex County Board of Commissioners) Johanna Wright, who has ironically argued against independent groups like the LWV weighing in on local elections. 
How is it that all these Montclair LWV leaders and members feel the right to insist that our township's voters shouldn't have the same voting rights as all of our neighboring communities, and then collectively refuse to step up and debate the issues in an open forum? And how to explain the LWV's decision to put forward two slapdash and contradictory counter-proposals to the yes/no decision that is currently on the ballot?
I know it's Halloween season, but I can't imagine why a group of people who act so deeply committed to a position seem so afraid to come out from behind their keyboards and defend it, and can't help but wonder who is actually behind the mask.
Sergio Gonzalez
Montclair
Editor's notes: As a citation for the assertion that Johanna Wright has argued against independent groups weighing in on elections, letter writer Sergio Gonzalez pointed to a 2019 candidate statement by Wright, saying she would not respond to a questionnaire by advocacy groups SOMA Justice and Parents in Partnership with Respect and Equity in SOMA Schools. Wright cited specific objections to what she said was a bias by those groups and disagreed with their past candidate endorsements, and said the "only legitimate evaluators of candidates for the Board of Education are the taxpayers/voters of South Orange and Maplewood."
Gonzalez, a former member of the Montclair Board of Education, is slated to represent Vote Montclair at a Montclair Local forum regarding this year's question on whether Montclair should have an elected or mayor-appointed school board. LWV members opted to send individuals they said could reflect two different areas of perspective and expertise. The forum will be aired at MontclairLocal.news and Facebook.com/MontclairLocal, as well as on TV34.
---
Montclair Local's Opinion section is an open forum for civil discussion in which we invite readers to discuss town matters, articles published in Montclair, or previously published letters. Views expressed and published in this section are solely those of the writers, and do not represent the views of Montclair Local.
Letters to the editor: To submit a letter to the editor, email letters@montclairlocal.news, or mail "Letters to the Editor," 309 Orange Road, Montclair, NJ, 07042 (email is preferred). Submissions must include the name, address and phone number of the writer for verification. Only the writer's name and town of residence will be published. Montclair Local does not publish anonymous opinion pieces.
Letters must be no more than 500 words in length, and must be received by 5 p.m. Monday to be eligible for potential publication in that week's Thursday print issue. Letters may be edited by Montclair Local for grammar and style. While our goal is to publish most letters we receive, Montclair Local reserves the right to decline publication of a letter for any reason, including but not limited to concerns about unproven or defamatory statements, inappropriate language, topic matter far afield of the particular interests of Montclair residents, or available space.
Town Square: Montclair Local also accepts longer-form opinion essays from residents aiming to generate discussion on topics specific to the community, under our "Town Square" banner. "Town Square" essays should be no more than 750 words in length, and topics should be submitted to letters@montclairlocal.news at least seven days prior to publication.