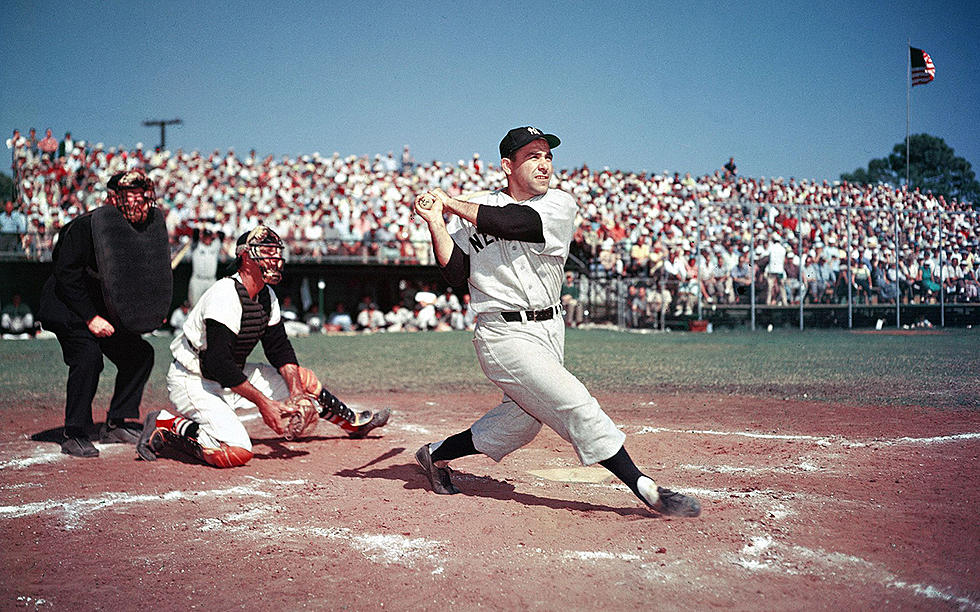 Yogi Berra celebrated on Forever Stamp
Yogi Berra (Yogi Berra Museum & Learning Center)
The U.S. Postal Service will honor Hall of Famer Yogi Berra with a commemorative Forever Stamp on June 24 at The Yogi Berra Museum & Learning Center. This event is free and open to the general public.
News of the stamp is being shared with hashtags #YogiBerraStamp and #BaseballStamps.
The event will be attended by U.S. Postal Service Board of Governors Chairman Ron A. Bloom; U.S. Postmaster General Louis DeJoy; Emmy Award-winning sportscaster Bob Costas; and Larry, Tim and Dale Berra, sons of Yogi Berra.
Art director Antonio Alcalá designed the stamp with original art by Charles Chaisson. The artist first sketched the image with graphite and pastel oil pencils. He then scanned the image and finished the portrait digitally by applying layers of color to add highlights and detail. Michael Doret designed and created the lettering for "Yogi Berra" in blue script under the image of the player.
The Yogi Berra stamp is being issued as a Forever stamp in panes of 20. These Forever stamps will always be equal in value to the current First-Class Mail one-ounce price.