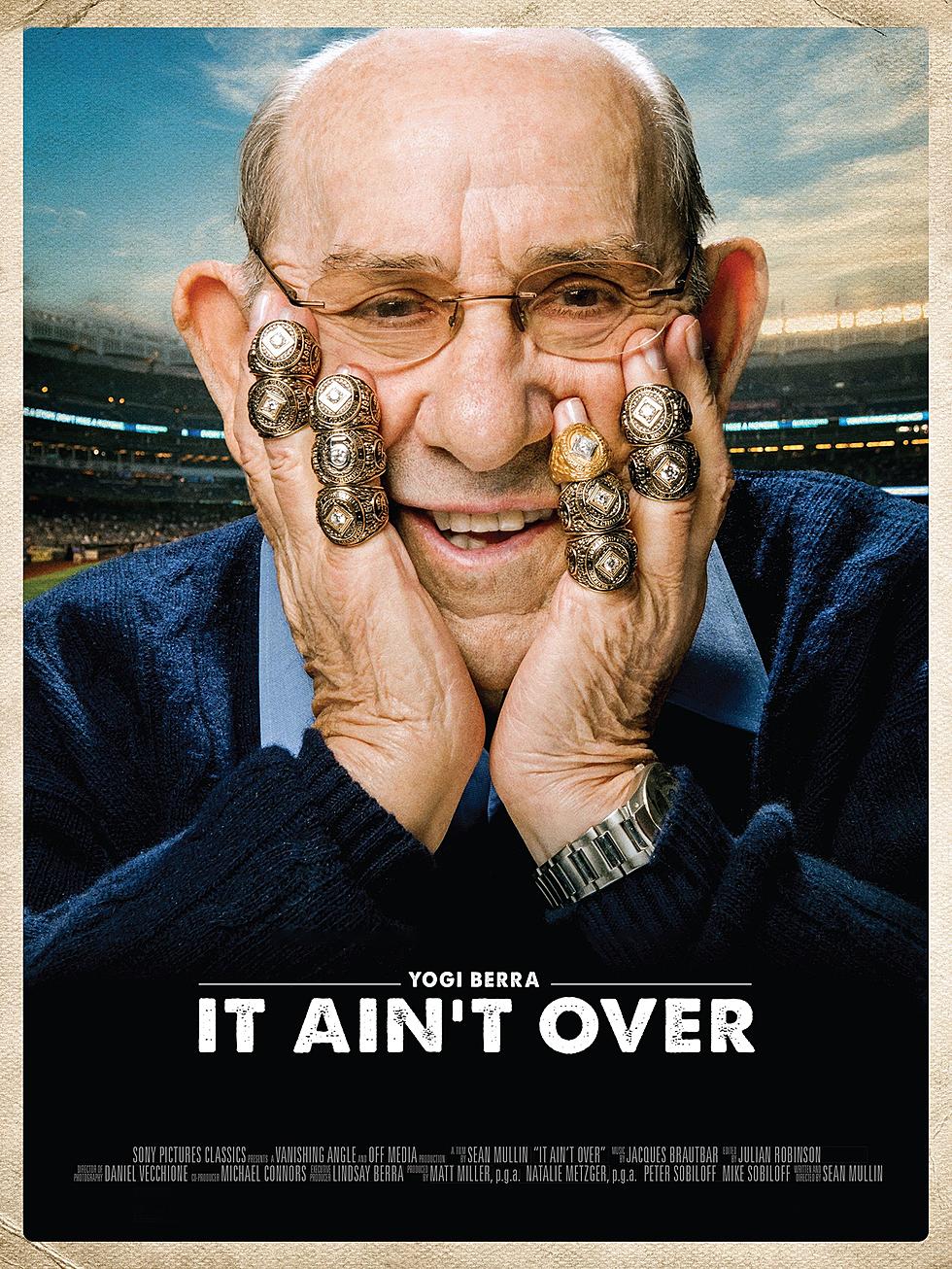 Yogi Berra documentary to be shown in special screening at The Clairidge
IT AIN'T OVER will be released in theaters on May 12 (Courtesy of Montclair Film)
Montclair Film and the Yogi Berra Museum and Learning Center will partner to preview a special screening of the documentary "It Ain't Over" at 7:30 p.m. Thursday, May 11, at The Clairidge. After the screening, a Q&A session will be held with the director, Sean Mullin, and Berra's oldest granddaughter, Lindsay Berra. 
Yogi Berra was an 18-time All Star in Major League Baseball and was elected to the Baseball Hall of Fame in 1972. The film gives audience members a deep dive into the life of the late Montclair resident, both on and off the baseball field. The documentary is meant to take viewers beyond the misconceptions and "Yogi-isms," the many catchphrases that Berra was known for, including "It ain't over till it's over." 
"Yogi Berra was both a national treasure and very much a local hero, having raised his family here in Montclair," said Eve Schaenen, executive director of the Yogi Berra Museum and  Learning Center. "We are especially thrilled to partner with Montclair Film to bring a sneak peek of this film to the community Yogi called home for so many years."
The museum is a nonprofit organization started in 1998 and located on Montclair State University's campus. The museum aims to preserve and promote values of perseverance, respect, sportsmanship and excellence through diverse sports-based educational programs and exhibitions. 
"Thank you to the Yogi Berra Museum and Learning Center for partnering with us on this event," said Beth Gottung, co-head and executive director of Montclair Film. "We can't wait to be able to share this film with our audiences as it captures the heart of this legendary figure."
Tickets are $27 for Montclair Film members and $30 for nonmembers. To purchase tickets visit theclairidge.org. 
A portion of the ticket sale proceeds will go to the education programs of the Yogi Berra Museum. Yogi Berra merchandise will be available for purchase and memorabilia will be displayed. The movie officially opens at The Clairidge on May 12.